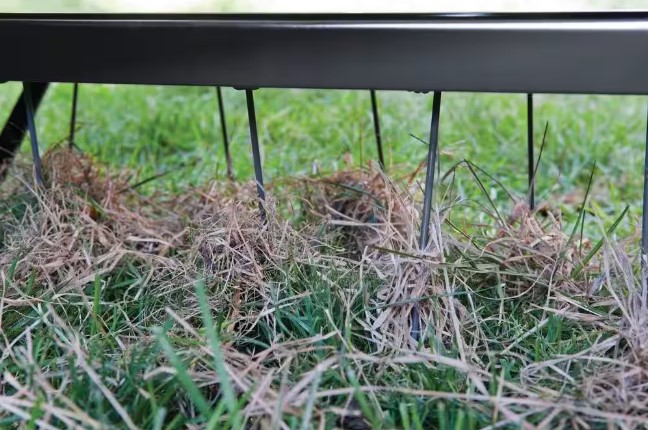 Learning how to dethatch your lawn will help you to control the level of excess plant matter among the grasses. In particular, dethatching enables you to ...
Expand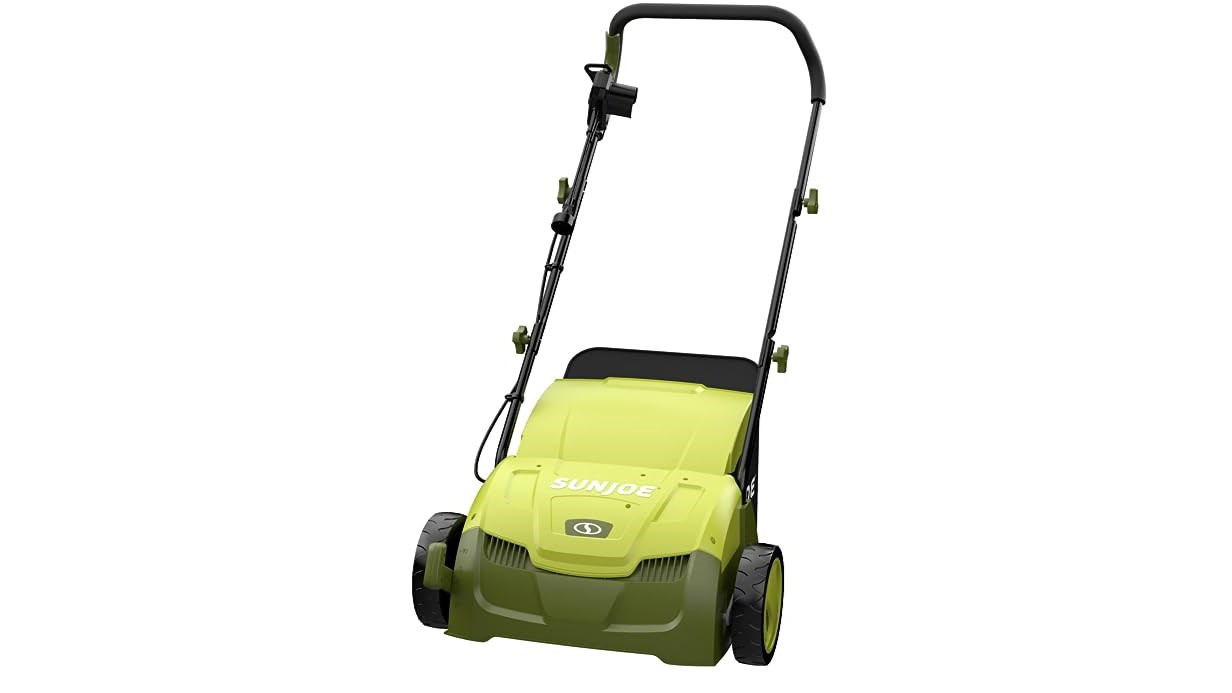 It's all too easy to allow a lawn to get out of hand. Dead cuttings, mosses and other natural detritus can build up between the grasses, locking out moisture ...
Expand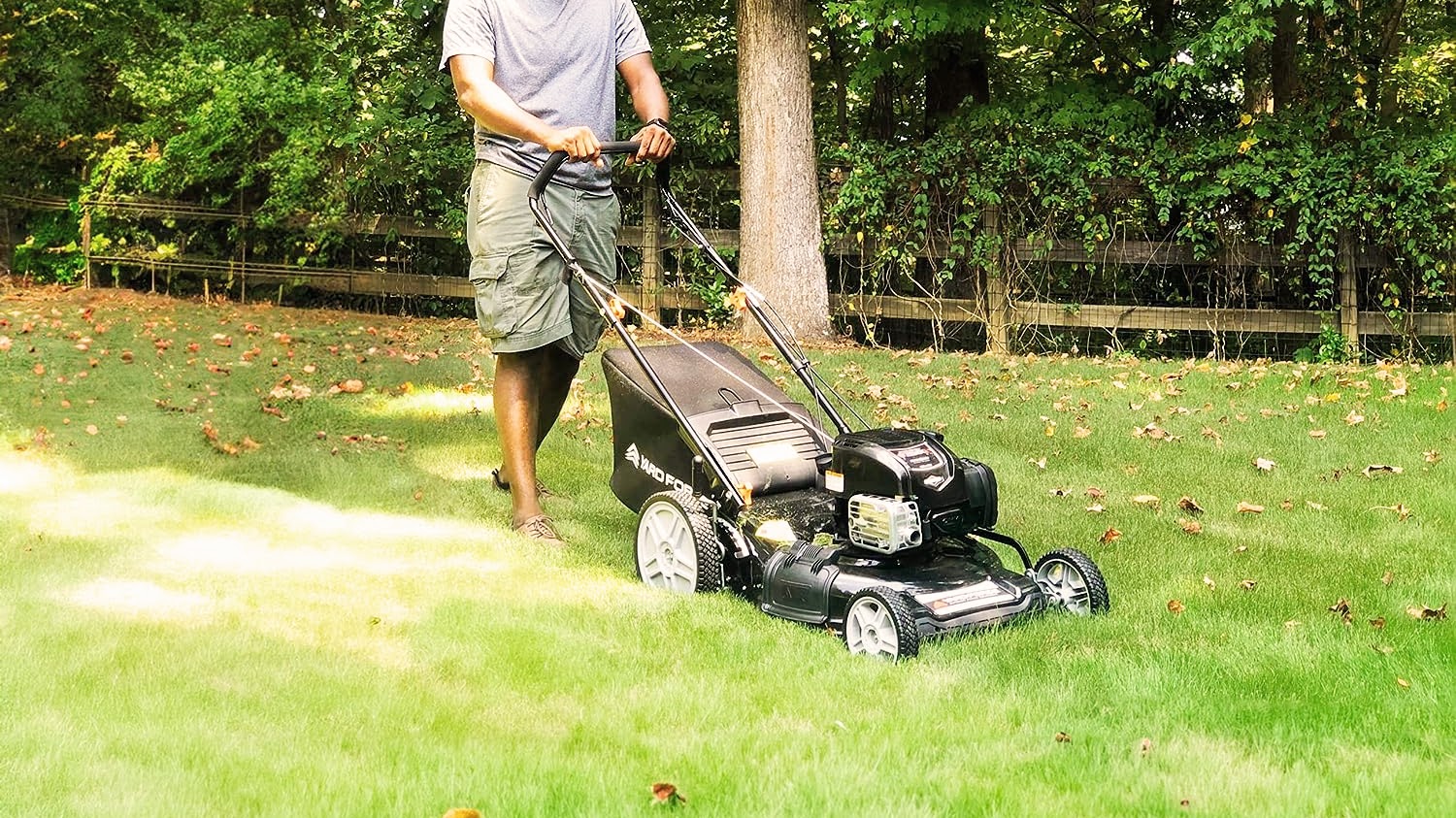 If you love working in your yard or just have a need to keep it trimmed and looking good, you know how expensive getting the right tools can be. Thankfully, ...
Expand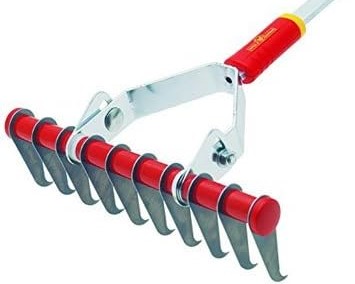 Between the roots and the foliage of your lawn grass, there's a layer of dead grass and other natural debris, known as thatch.Some thatch is a good thing. It ...
Expand
Dyson Gen5Detect Absolute What's included: 2 cleaner heads and 4 accessories Dustbin capacity (gallons): 0.2 gallons Suction power: 262AW Battery ...
Expand
Cordless mowers are great helpers when it comes to taking care of your yard. They can be some of the best lawn mowers for small yards, thanks to their nimble ...
Expand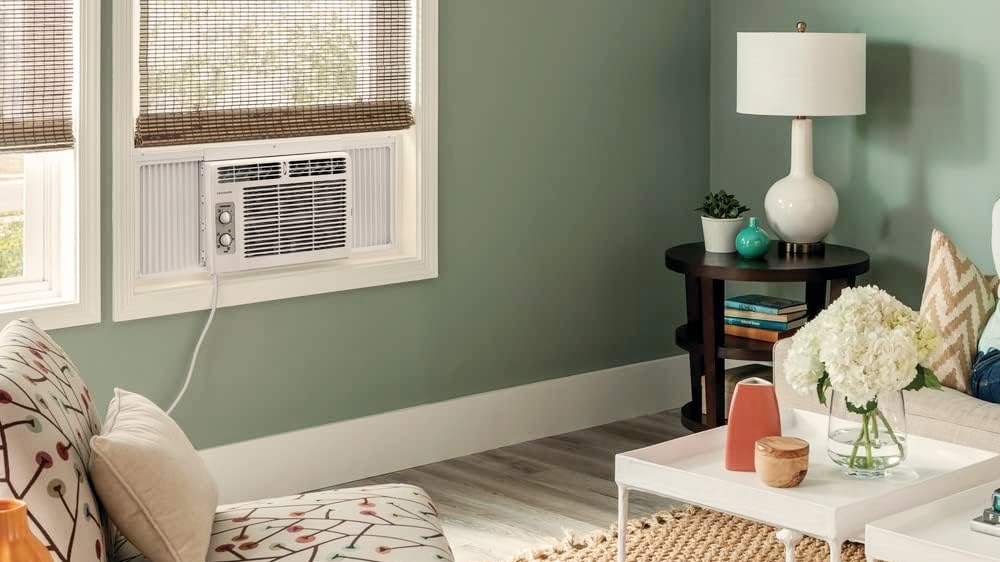 No matter where you live, warm weather will strike at some point during the year. Those currently living through a heat wave are either thankful for their air ...
Expand
Nearly three-quarters of homes in the US have at least one pet, and while we may love them as family members, many of us won't love how their hair gets ...
Expand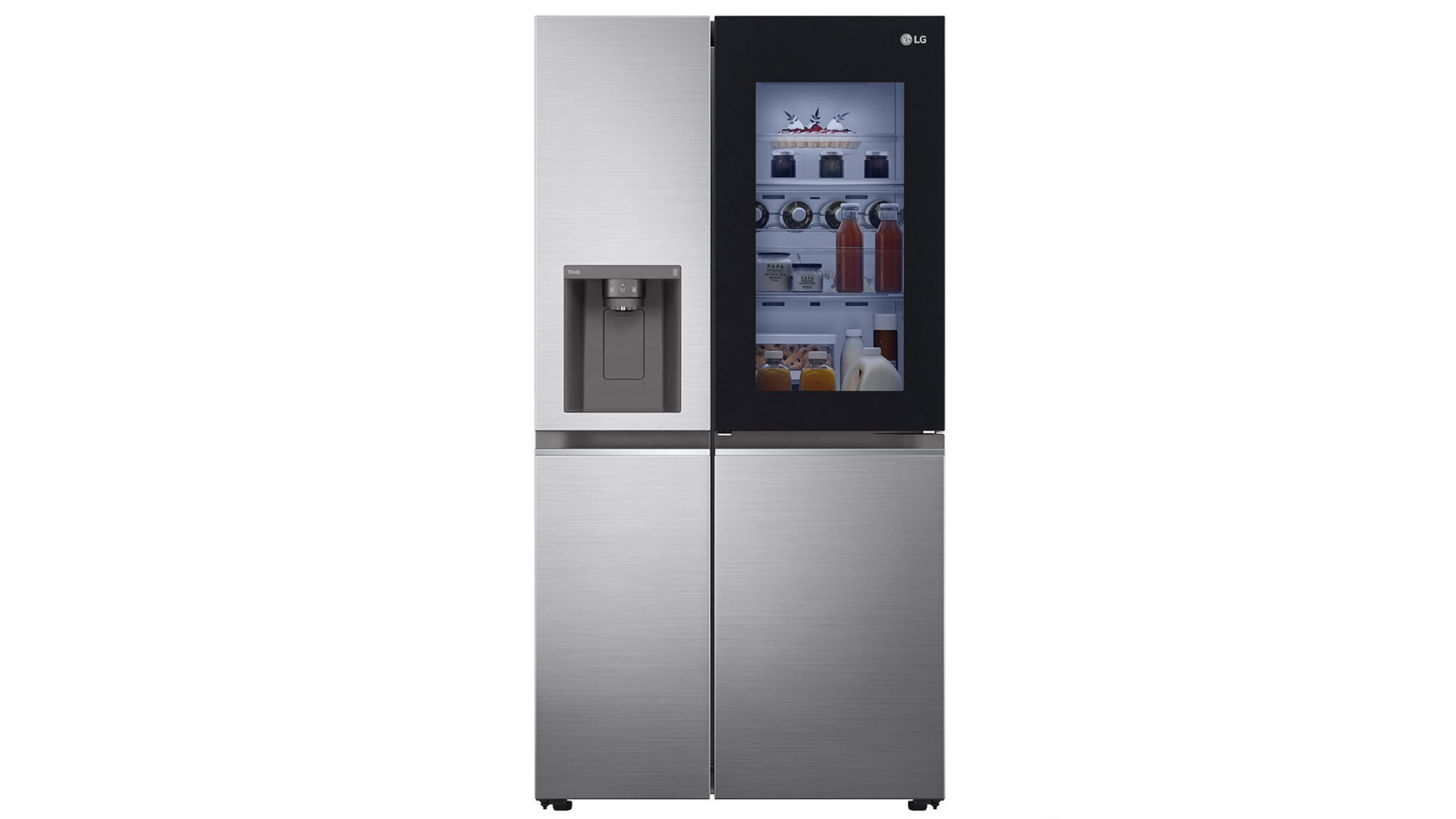 It's LG vs Whirlpool, and the battle for the best refrigerator is on. This is where you will find the ideal brand to serve all your food and drink chilling ...
Expand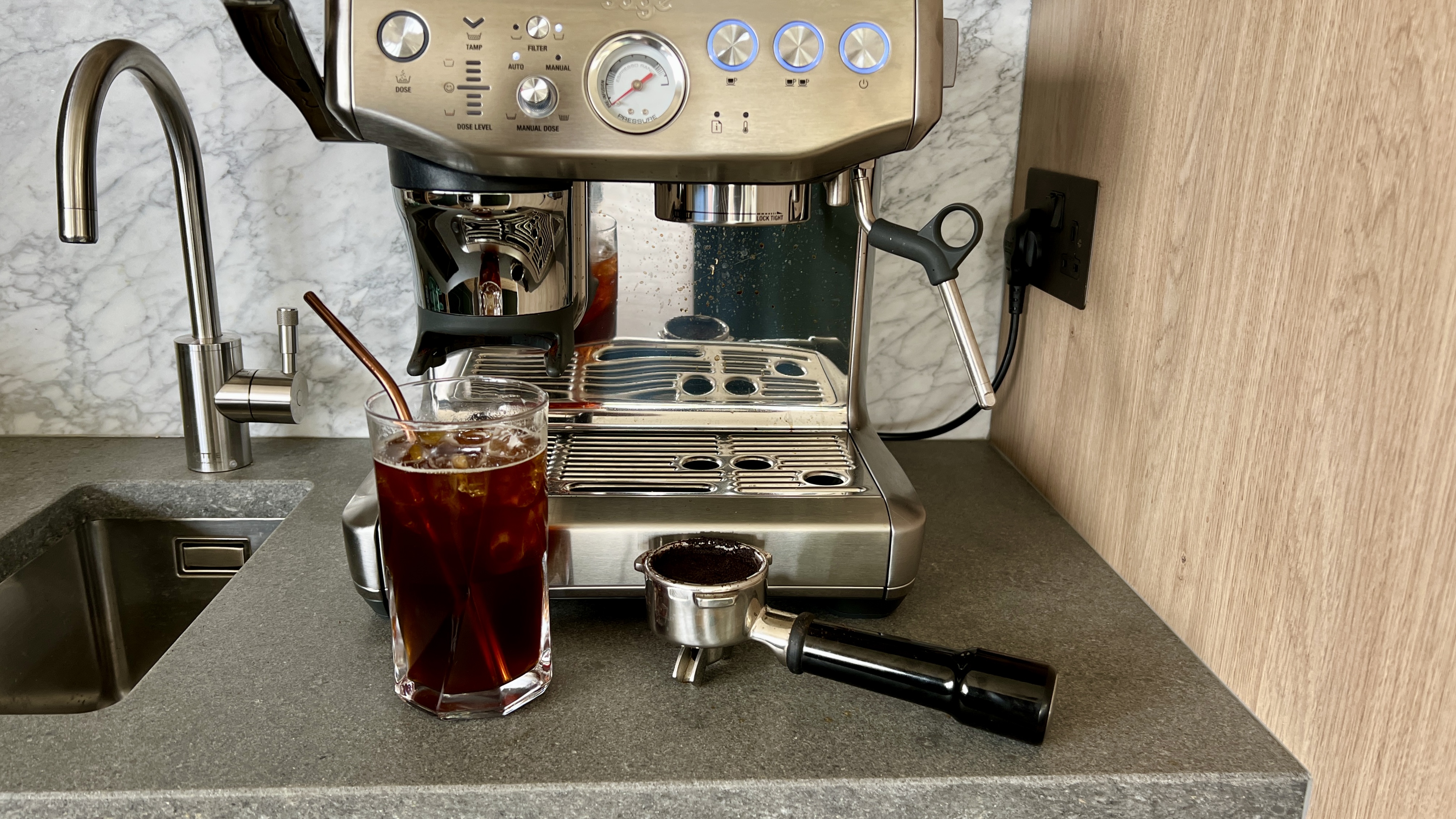 Not feeling the love for boiling hot coffee on a sunny day but missing your caffeine hit? Learn how to make an Iced Americano like a pro and enjoy a ...
Expand
Swing-away changing table and a wipes/diaper stacker make it easy to replace baby's diapers Music center with volume control and a night-light lets you calm your little one with soothing melodies and nature sounds Functions as a bassinet with the multi-textured mattress pad; Large caster wheels with brakes let you move the playard around the house with ease
Polyester Imported INNOVATIVE DESIGN:Use the Coast Rider as a stroller, scooter, or rider. It was a winner at the JPMA Innovation awards,the National Parenting Center Holiday 2019 Seal of Approval and is Disney-approved and meets the stroller size specs for Disney parks
Make sure this fits by entering your model number. 《Soft Cushioned Beads》 Easy-wear design for comfort fit for both men and women.The added padded material provides additional comfort as well as support for your wrists and hands,The inside of the hand brace is filled with cushion beads to fill the gap between the palm and the wrist support brace, Can provide a comfortable support feeling, Effectively prevent the pain from the hand hanging down. 《Unique Design》 Fits comfortably on the left or right wrist to provide much needed support from wrist sprains,its slip-on sleeve design is easier to use than the winding wristband. As long as the wrist brace is gently worn on the wrist and the velcro is attached, the injured wrist can be quickly fixed and pain reduced.
Make sure this fits by entering your model number. INTRODUCING QUIETCOMFORT EARBUDS II: These new wireless, bluetooth, noise cancelling earbuds from Bose weren't designed with a one-size-fits-all approach. These next-generation wireless earbuds are engineered to fit you. They intelligently personalize the noise cancellation and sound performance to uninterrupted, immersive listening wherever you are. To ensure all-day comfort and a secure fit, they come with three pairs of ear tips and three pairs of custom stability bands, so you can find the best fit for your ears. Own your uniqueness with sound and fit shaped to you. BOSE World's Best NOISE CANCELLING EARBUDS: QuietComfort Earbuds II intelligently personalize the noise cancellation and sound performance to your ears, so you can enjoy deep, immersive sound and the world's best noise cancellation. August 2022. Conclusions derived by Bose Corp., based on ANC measurements made by Michael & Assoc., Inc. per ANSI/ASA S12.42-2010
Make sure this fits by entering your model number. FUN FOR EVERYONE: A great size for both kids and adults, this comfy bean bag is the perfect furniture addition to any basement, family room, dorm, or bedroom whether as a gaming chair or a study spot;Flipping and fluffing a ChillSack before and after use will help the ChillSack stay fluffy forever. The more you Fluff your ChillSack, the Fluffier it will become OVERSIZED LOUNGER: 60 x 60 x 34 inches - Collapse into a seat that loves you back and forms to fit your body; with space for two, you can cuddle close, share with a friend, or spread out to really relax
Massage gun deep tissue, 12mm deep massage improves blood circulation relieve fatigue, muscle soreness and muscle stiffness Percussion massage gun, 10 speed and 15 massage heads, meet the needs of different muscle groups Muscle massage gun, the noise is less than 40dB when using , easy to operate, suitable for home, office or gym use
Browsing All Comments By:

smitbhavani