As modern children live more and more in digital spaces, many parents are sensibly wondering if they can put parental controls on an iPhone. After all, while no one wants to intrude more than necessary on a child's privacy and ability to explore, it's a fact that there is plenty of harmful content online for a child to potentially be exposed to. As they get older, children are going to use iPhones – we can't wish that away, however much we may sometimes wish to. That's why it's important to be proactive and take control over your child's digital life.
Fortunately there are many ways to do this. Apple offers a number of screen-time and content restrictions natively on iPhones, however for more comprehensive feature-sets, you'll likely want to look at one of the best cell phone parental control apps. As many social media companies are proving unwilling or unable to detect and remove harmful content, apps like these can be vital in making sure your child doesn't see something that is going to be damaging.
We've put together a step-by-step guide to setting up parental controls on an iPhone, using Bark as our example software. Bark is an excellent example as it allows you to safely monitor your kid's communications without snooping – the monitoring tools search for things like harmful language, signs of bullying or grooming, keywords relating to sexual content or drugs, and more. If any is detected, the app will alert you. It also offers all the other features you'd expect from such an app, like website blocking and screen-time limitations, so is an ideal choice for putting parental controls on an iPhone.
Ultimately, putting parental controls on an iPhone should be a two-way process that involves dialogue between you and your child. While we can't help you with that side of it, we can definitely make the tech parts a little easier! So let's get into it.
Can you put parental controls on an iPhone?
The short answer is yes – it is possible to put parental controls on an iPhone in a  number of different ways. Apple offers its own Content & Privacy Restrictions that allow you to block certain apps and websites, prevent purchases in the iTunes store, block explicit content and more. 
This can be effective, and is certainly better than nothing, however, apps such as Bark provide a number of advantages that Apple's built-in tools don't. Bark's sophisticated AI-powered message monitoring tools can scan your child's messages for trigger-words (e.g. mentions of drugs, sexual content, signs of grooming, signs of bullying) and alert you when one is discovered. This provides benefits in both directions, as it allows you to make sure your child isn't being harmed by abusive messages but means you can still allow them their privacy, as the app will only flag you when there's a potential issue. 
Bark also allows you to get quite granular with things like screen-time rules and blocked websites – such as by setting different conditions for different times of day. There's also a responsive customer support team available 24/7 in case you run into any issues or need advice.
How to put parental controls on an iPhone
Putting parental controls on your child's iPhone using Bark is a straightforward process. Here's a quick, step-by-step guide to how to do it.
1. Set up your Bark account, and create a profile for your child.
First things first, you'll want to head to bark.us and set you and your family up on the system. You'll want to use your desktop or laptop computer, as you'll need it anyway for the next steps.
Registering for Bark gives you an option of two pricing plans. The Bark Jr plan is the entry-level product, and is designed for younger kids who are probably just starting to get a sense of the internet and how to interact with it. If you're dealing with a teen or pre-teen to whom being online feels as natural as breathing, you'll want to consider the Bark Premium plan, which offers a much more comprehensive feature-set including text and email monitoring for potentially harmful content.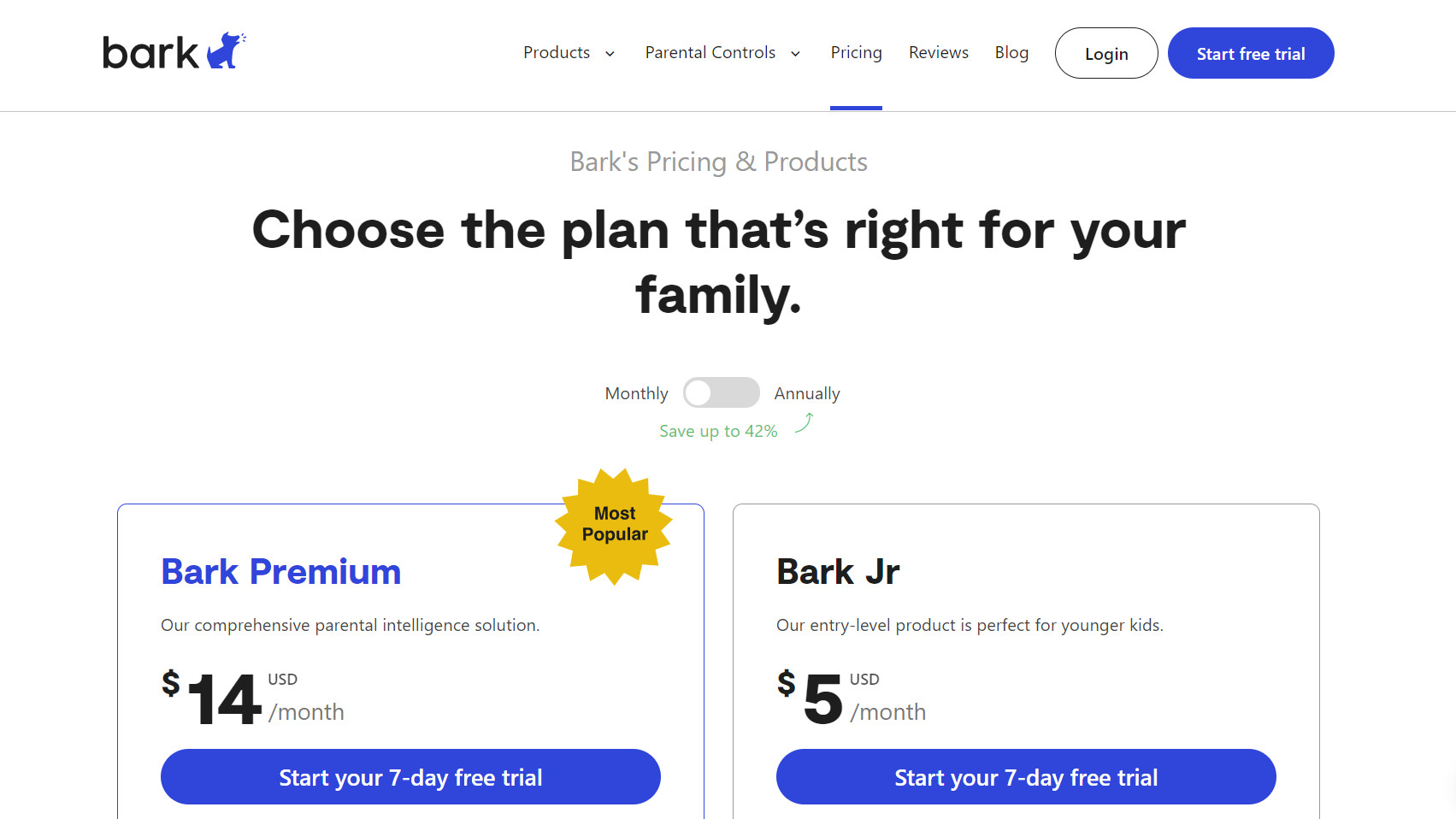 Once this is done, you'll want to create a profile for your child. You'll be asked what devices they use, and given the option to link their email account and list the apps they use. At this point you'll also be able to choose the default screen-time settings for their age group if you want to get something set up quickly – don't worry, you can fine-tune them later, or just skip this step for now.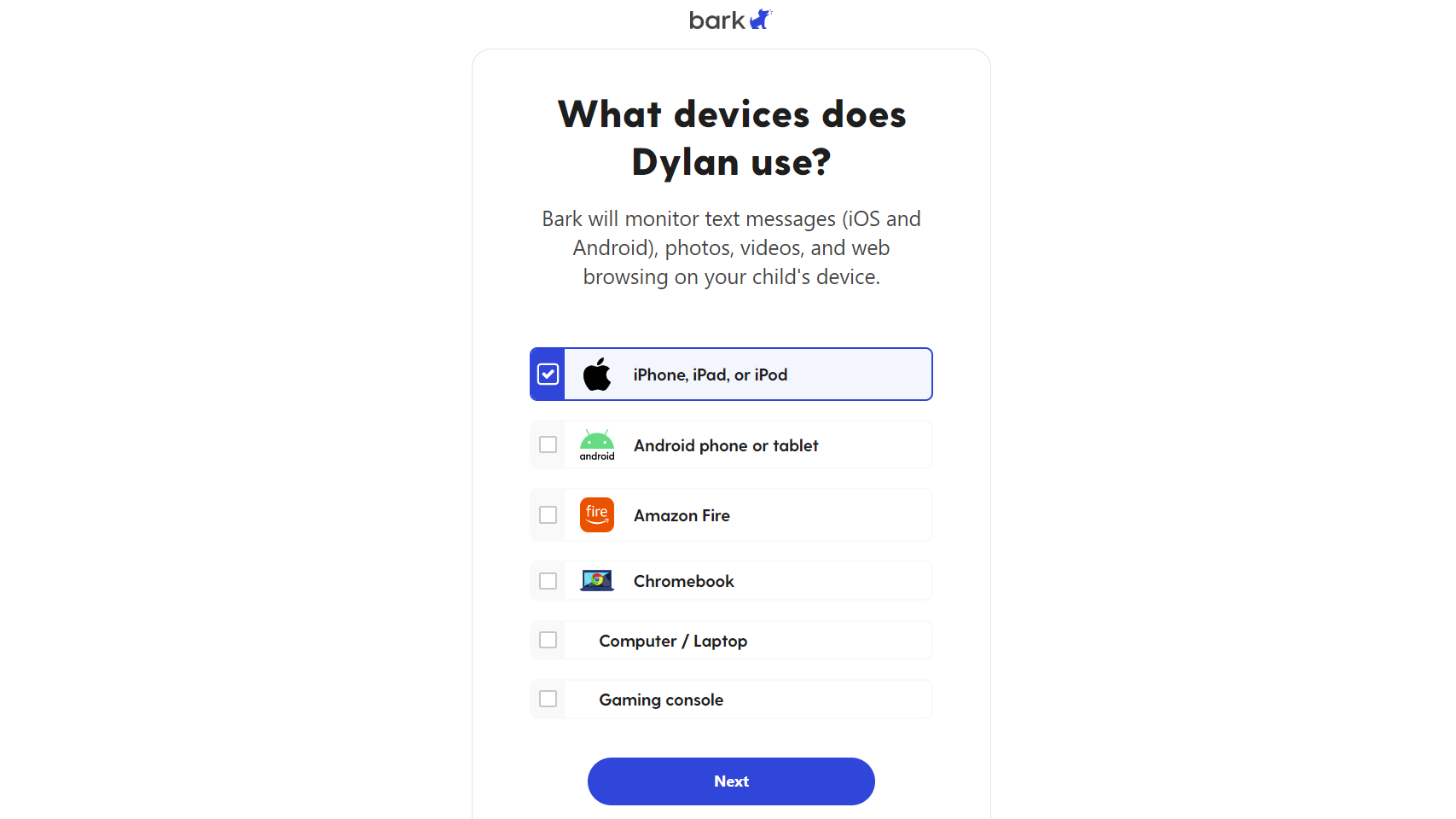 2. Download the Bark desktop app to your computer.
Due to the way Apple sets up its devices, it isn't possible to monitor communications, photos and videos directly. However, you can use the Bark desktop app to do it. This is a simple program that's available for PC or Mac operating systems – simply head to the Bark website and download the appropriate version of the app for your computer.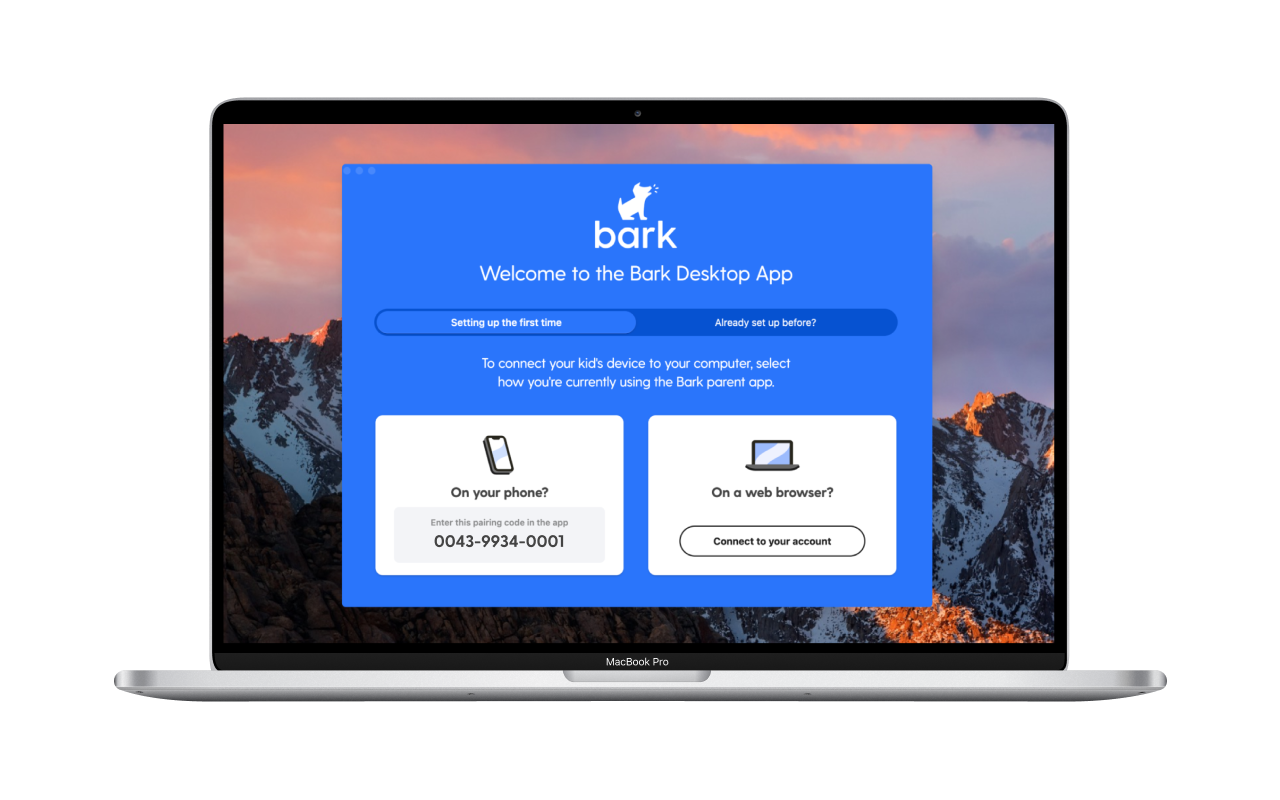 3. Connect your child's iPhone.
Now, we simply need to connect up the child's iPhone to make sure that Bark can see it. You can do this by plugging it physically into your computer using a cable, and then opening up the Bark Parent app, which you can do in a web browser, or download onto your own phone if you prefer.
From the dashboard, hit Monitoring > Add device > Monitoring > Apple/iOS, then follow the on-screen instructions. Once that's done, you're all set!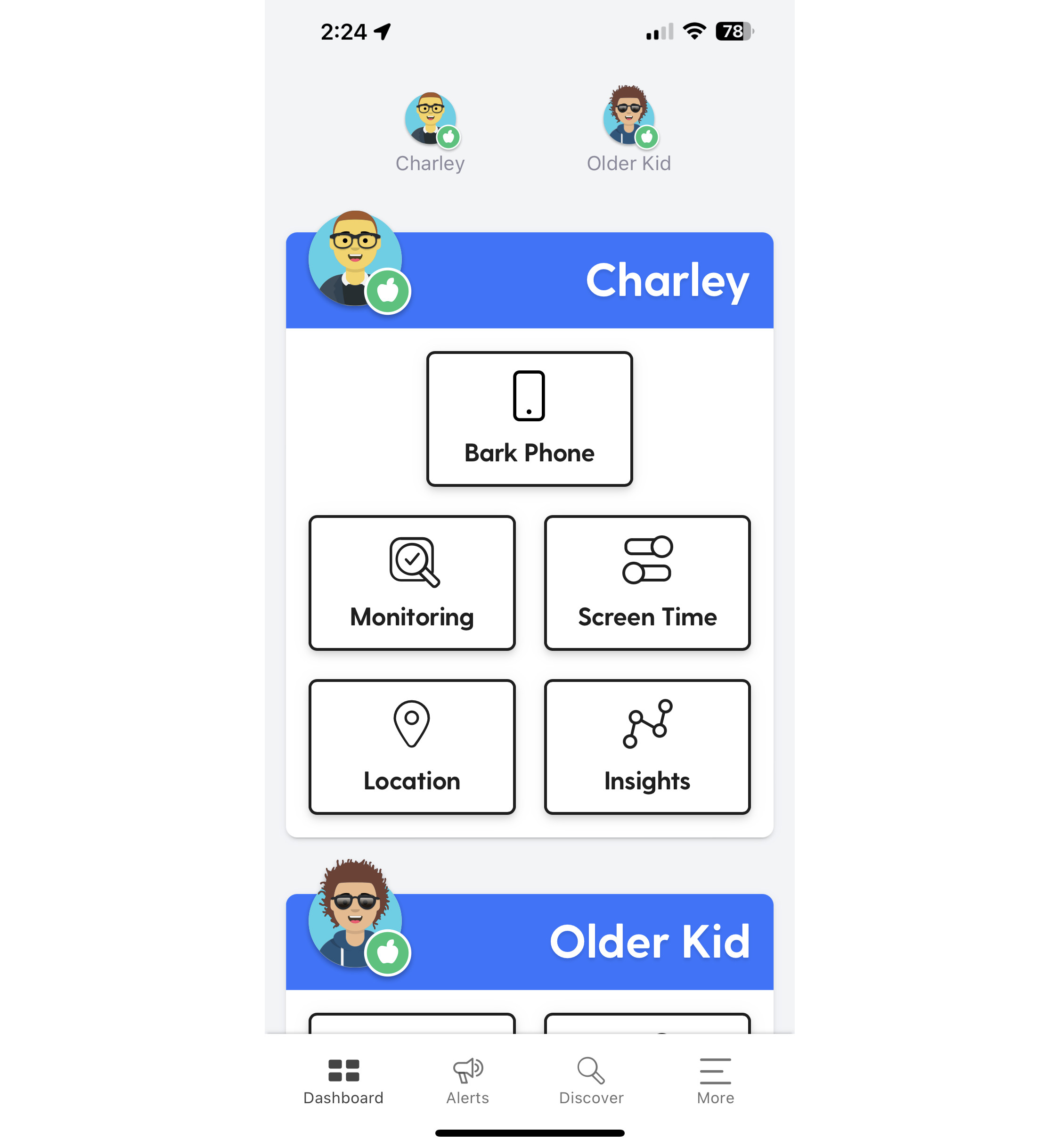 Now it's connected, Bark will be able to automatically scan your child's device via Wi-Fi.
4. Set up rules, restrictions and screen-time limits the way you want to.
Now that your child's device has been successfully connected, you can start setting up Bark to work the way you want it to. You may want to block specific websites, limit time spent on certain apps like Roblox or Tiktok, or you may just want to relax with the knowledge that if any potentially problematic content is detected in searches or messages, the app will notify you.
Remember, you don't have to take a one-size-fits-all approach. Bark allows you to customise different rulesets for different times of day. This mean you can make sure your child isn't goofing off on Snapchat during school hours, but loosen up a little once they get home. You can also set bespoke rules for bedtime, in order to limit time spent scrolling instead of sleeping.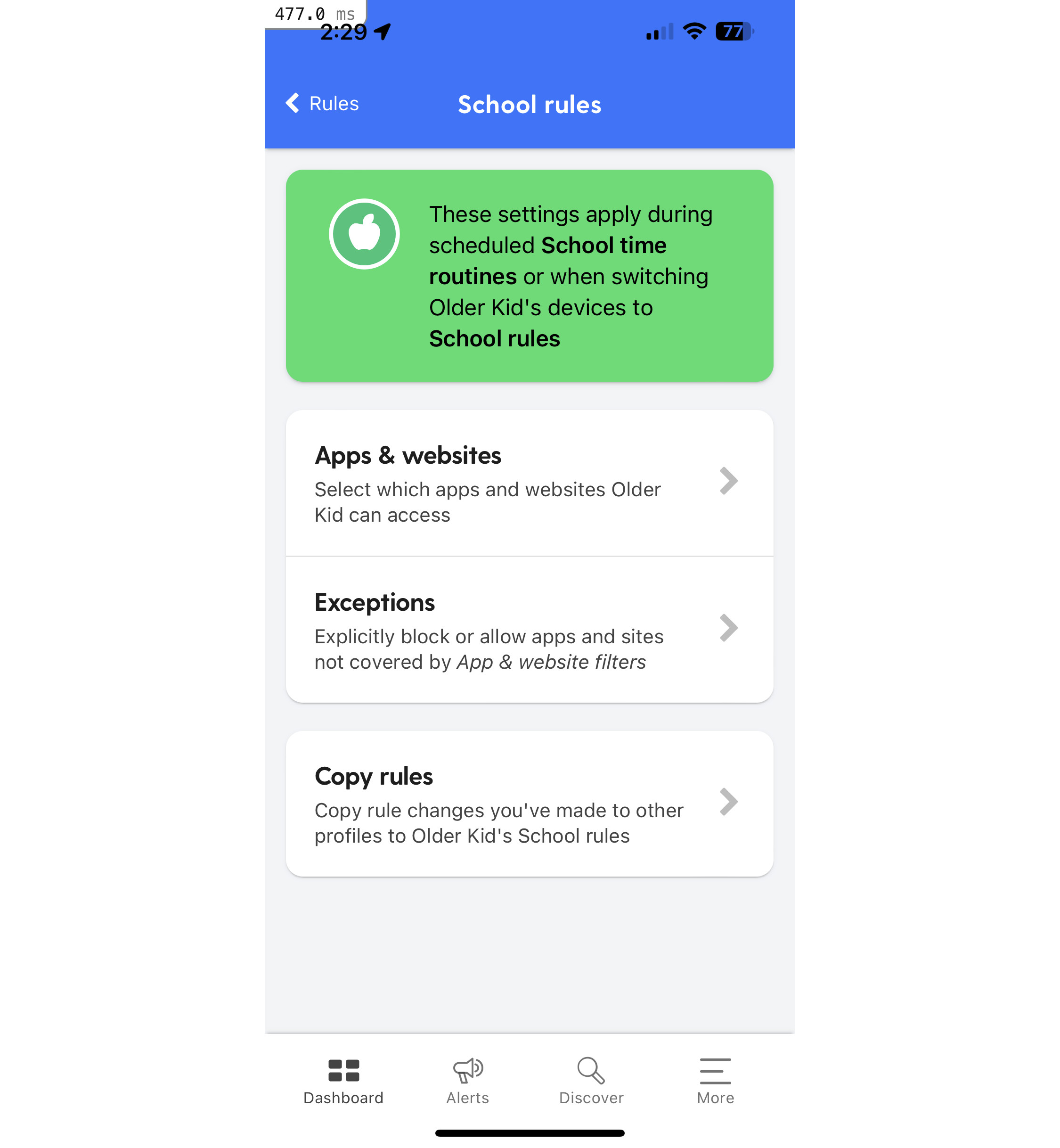 Remember that nothing is set in stone. Settings can always be changed and updated in the Bark app, so keep an open dialogue with your child about how the process is working, and try different things out!
Why is it important to put parental controls on an iPhone?
Putting parental controls on a child's iPhone is always going to be a challenging subject to broach. A young child may not understand why their freedom to use their devices is restricted, and will likely point to friends who do not have such restrictions. The fact is that many parents are complacent about the kinds of content their children may be exposed to online, as well as the potentially damaging effects of massive amounts of daily screen time.
Plus, according to Titania Jordan, Chief Parent Officer at Bark, the online world is always shifting in ways that can be immensely difficult for parents to keep up with. 'New apps, games, and platforms are created as quickly as kids tire of them, she says. That means there is ALWAYS something new out there for kids to discover, and potentially be subjected to that's inappropriate or dangerous.' 
This is why services such as Bark can be so useful for parents; as they employ dedicated teams of researchers whose job it is to stay on top of this stuff.
'Some of the trends we're following and alerting parents of include: Dangerous TikTok Challenges (such as the Benadryl or Bucket Challenge), chat rooms on gaming platforms where predators lurk, and unique ways kids communicate using slang or emojis that often are masked as signs of distress,' says Titania. 'Our team is constantly on the lookout for these trends and issues so that they can inform and empower families with this information before it becomes problematic for children.' 
Finally, setting content aside for a moment, most parents can probably agree that their kids could stand to spend less time on their screens. 'We are seeing that many parents haven't taken the time to set up screen time limits and kids are up all night on connected devices – not sleeping and negatively impacting their mental and physical health,' Titania says.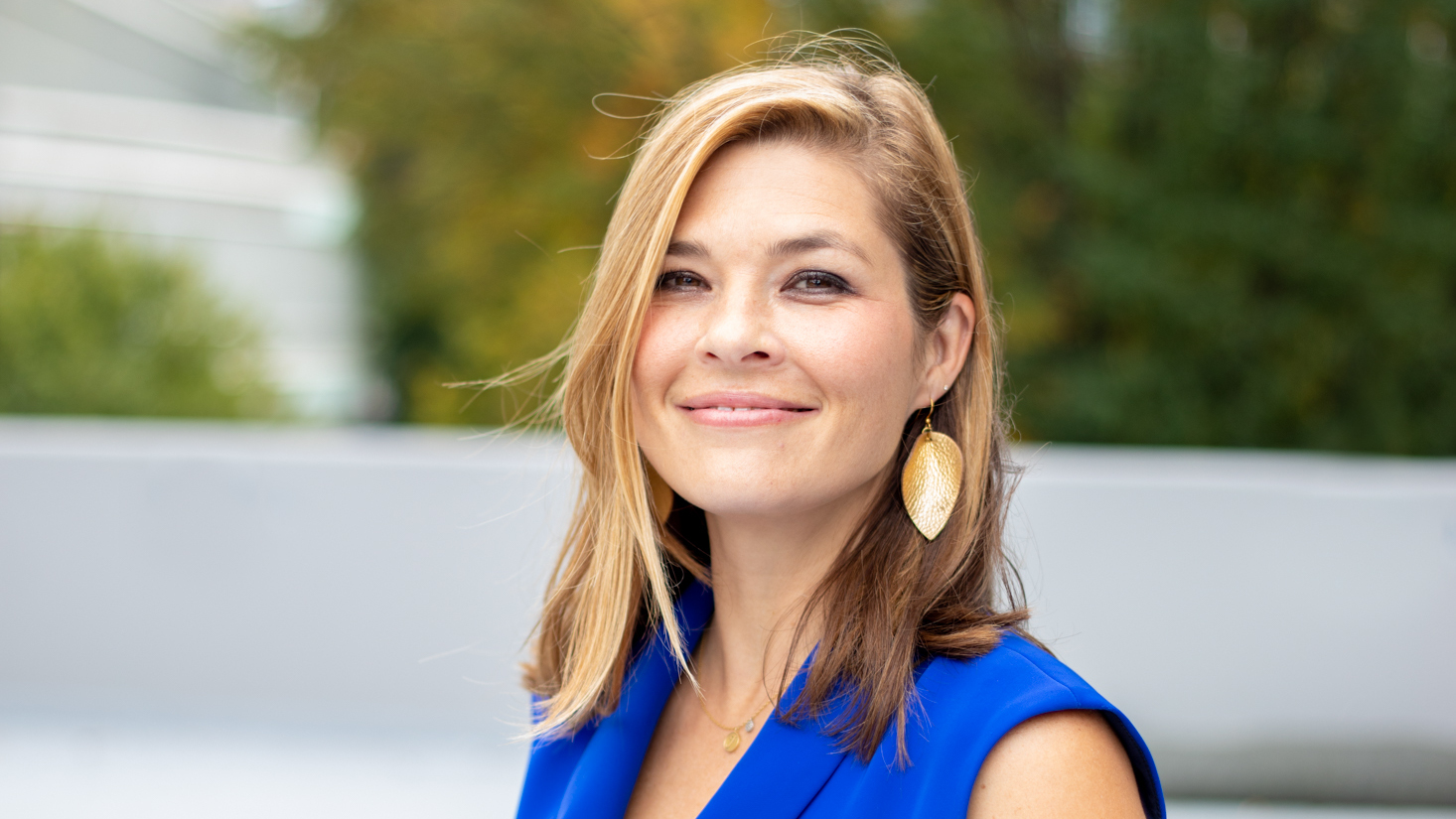 Titania Jordan is Chief Marketing Officer and Chief Parent Officer of Bark Technologies. Her first book, Parenting in a Tech World, was published in 2020, and she was featured in the 2020 documentary, Childhood 2.0. She is frequently consulted as an expert on digital parents in nationally broadcast programs such as TODAY Show, Steve Harvey, The Doctors, CBS This Morning, and Good Morning America.