The GE200 Drip & Micro Sprinkler Kit is one of DIG's bestselling drip irrigation kits. Affordable, eco-friendly and versatile, this product is easy to assemble and install. The kit contains all the parts needed to get started from a faucet or garden hose. 
It covers up to 700 sq. ft. of land but can be expanded to cover more than 1,000 sq. ft using extra tubing, micro sprayers and drip emitters.
DIG GE200: Key specs
Size: Covers 700-1000 sq. ft.
Dimensions: 8" x 3" x 7"
Color: Black
Weight: 1.3kg
Power: N/A
Price: $58.29
The GE200 combines irrigation with a micro sprinkler system, which sprays out water at much lower rates the conventional sprinklers – reducing water wastage and creating a more targeted approach. 
This product provides effective coverage for roses, shrubs, groundcovers, flowerbeds and trees and is ideal for hillsides or difficult terrain, like slopes.
DIG GE200: Design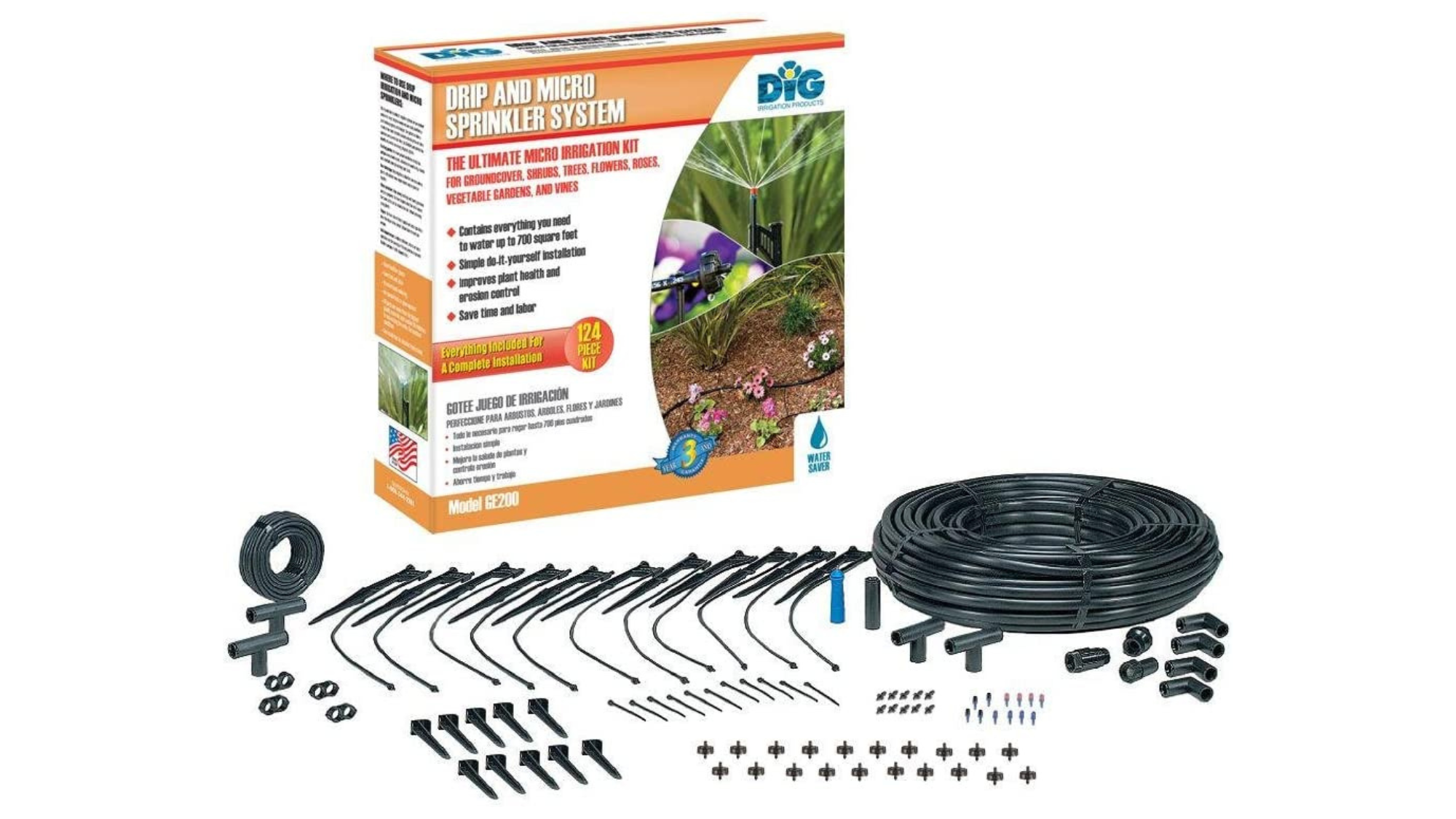 The GE200 is designed for new and existing landscapes, including difficult terrains such as hills, slopes and odd shaped areas. It doesn't need any special tools or glue to install, and comes with a big booklet of instructions.
The kit includes 11 micro sprinkler stake assemblies, or micro sprayers, 200 ft. coil of ½" poly tubing, 50 ft. coil of ¼" micro tubing and the parts bag, which has all the fittings, drippers and accessories.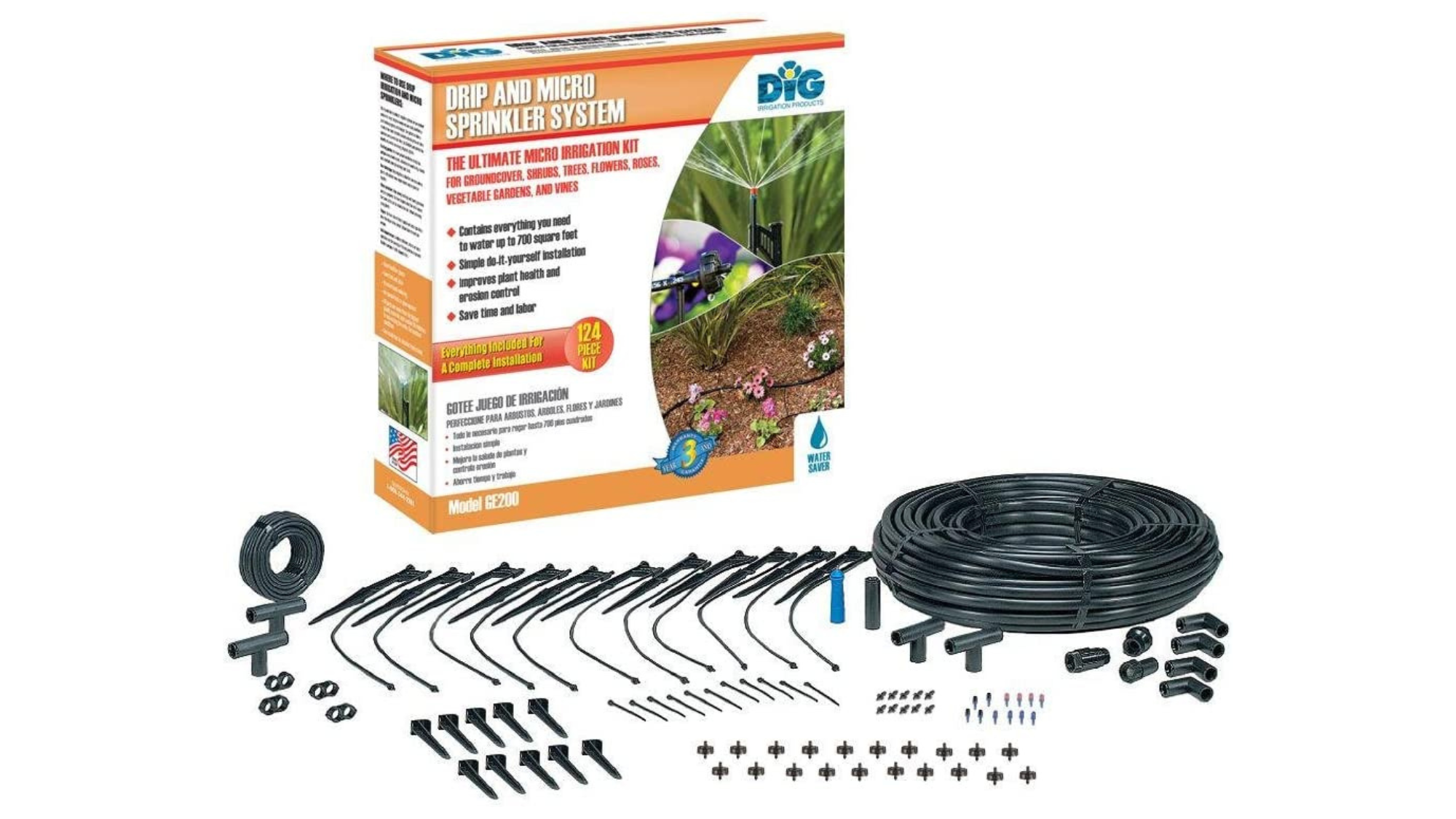 DIG GE200: Features
The GE200 can be used to water roses, shrubs, groundcovers, flowerbeds and trees and even ideal for hillsides. The complete kit can cover up to 700 sq. ft. (expandable up to 1,000 ft.) and it contains 11 micro sprayers, which are designed to keep the water focused in the upper soil layers where roots develop.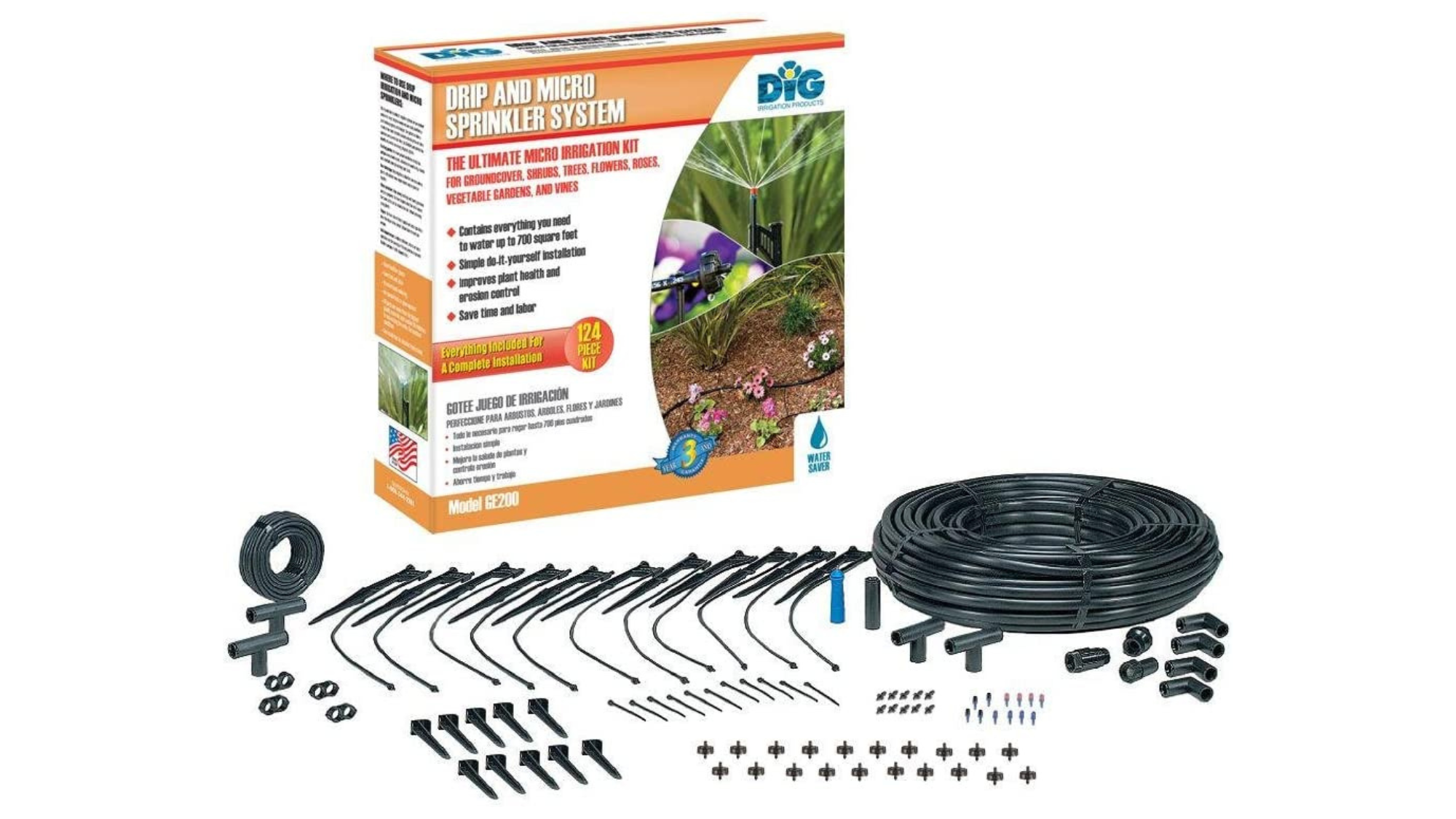 The different attachments make it easy to cover the plant area, and it even works well as an irrigation and micro sprinkler system for vegetable gardens. However some users advised picking up some longer barbs / holders for the drips nozzles as the supplied ones are not long enough.
DIG GE200: User reviews
The GE200 scores 4.3 out of 5 on Amazon, with 59% giving it the full five stars. Fans of the product say the kit is extensive, comes with lots of parts, easy instructions and "works beautifully". Negative reviews complained that the nozzles broke after short use and it took a long time to set up.