No matter where you live, warm weather will strike at some point during the year. Those currently living through a heat wave are either thankful for their air conditioning unit or wishing they had thought to purchase one before the weather changed.
If you're in the latter camp, then we have great news for you – Frigidaire is selling 5,000 BTU window air conditioner on Amazon for a full 30% less!
This is the lowest price the unit has ever been, meaning you can get your hands on it for just under $124.99. That's a saving of £54, which isn't a bad deal at all when you consider the price of the best window air conditioners can often go up to $300.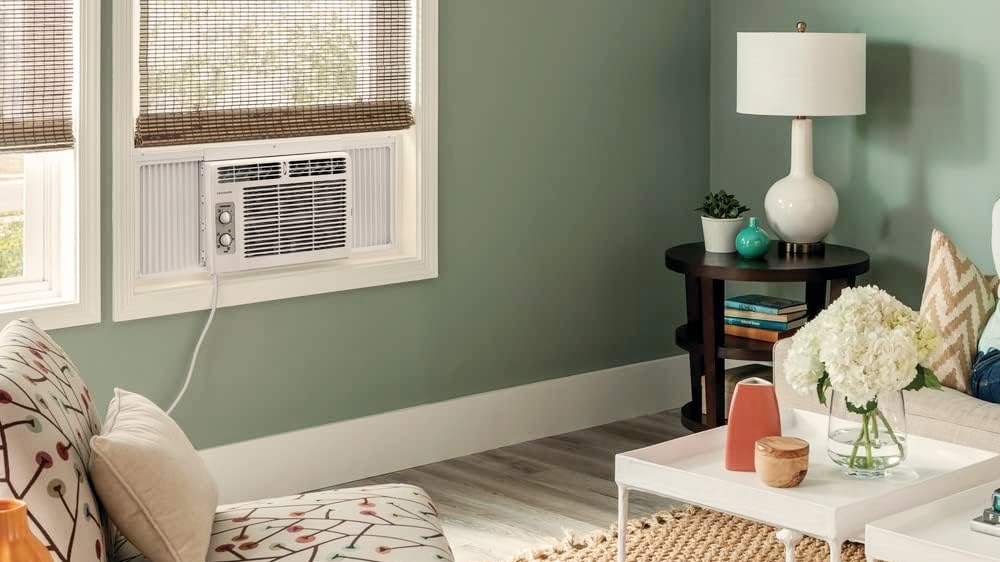 Frigidaire FFRA051WAE Window-Mounted Room Air Conditioner: Features
The Frigidaire 5,000 BTU window air conditioner will help you stay as cool and comfortable as possible during hot, sticky summer days. It features temperature controls which ensure that the room temperature remains at a certain level, and it's easy to install with adjustable side panels that extend to fit your window perfectly.
The washable filter it captures dust from the air and keeps your unit working efficiently, and there's an extra long three-prong power cord, so those working with large spaces you don't need to worry about using extension cords. The air conditioner also has something called the 'effortless restart' function that automatically resumes operating at its previous settings when you turn it on – useful for power outages!
The 5,000 BTU window air conditioner is compatible with the brand's mounting bracket and side panel, which are sold separately.
Air conditioner deals
Air conditioners may not be the most exciting purchase, but they are an often expensive one, so it's always good to see them on sale. For this reason, we love when they get discounted across big sales events throughout the year, and you can count on them making an appearance on Amazon Prime Day and Black Friday.
To keep track of when offers will start pouring in, make sure to bookmark our main Black Friday deals page for up-to-the-minute information.