Fitbit's flagship health tracker, the Fitbit Sense 2, is an attractive and user-friendly option for health-curious users. However, it doesn't have as much capability as many leading smartwatches, and it locks premium features behind a paywall. This is a shame, because that $249.99 price tag is already an investment. In this Fitbit Sense 2 review I tested both basic and premium membership on the Fitbit app to find out if this fitness tracker really can change your life for the better. 
In short, this fitness tracker has made a big impact on the way I live my life. The main way is actually in tracking my sleep, and Fitbit has also made a big effort in also addressing mental health and external stress factors. This encouraged me to take stock when stress was taking a physical toll. Find out if the Fitbit Sense 2 deserves a spot in our guide to the best fitness trackers below. 
Fitbit Sense 2 : Design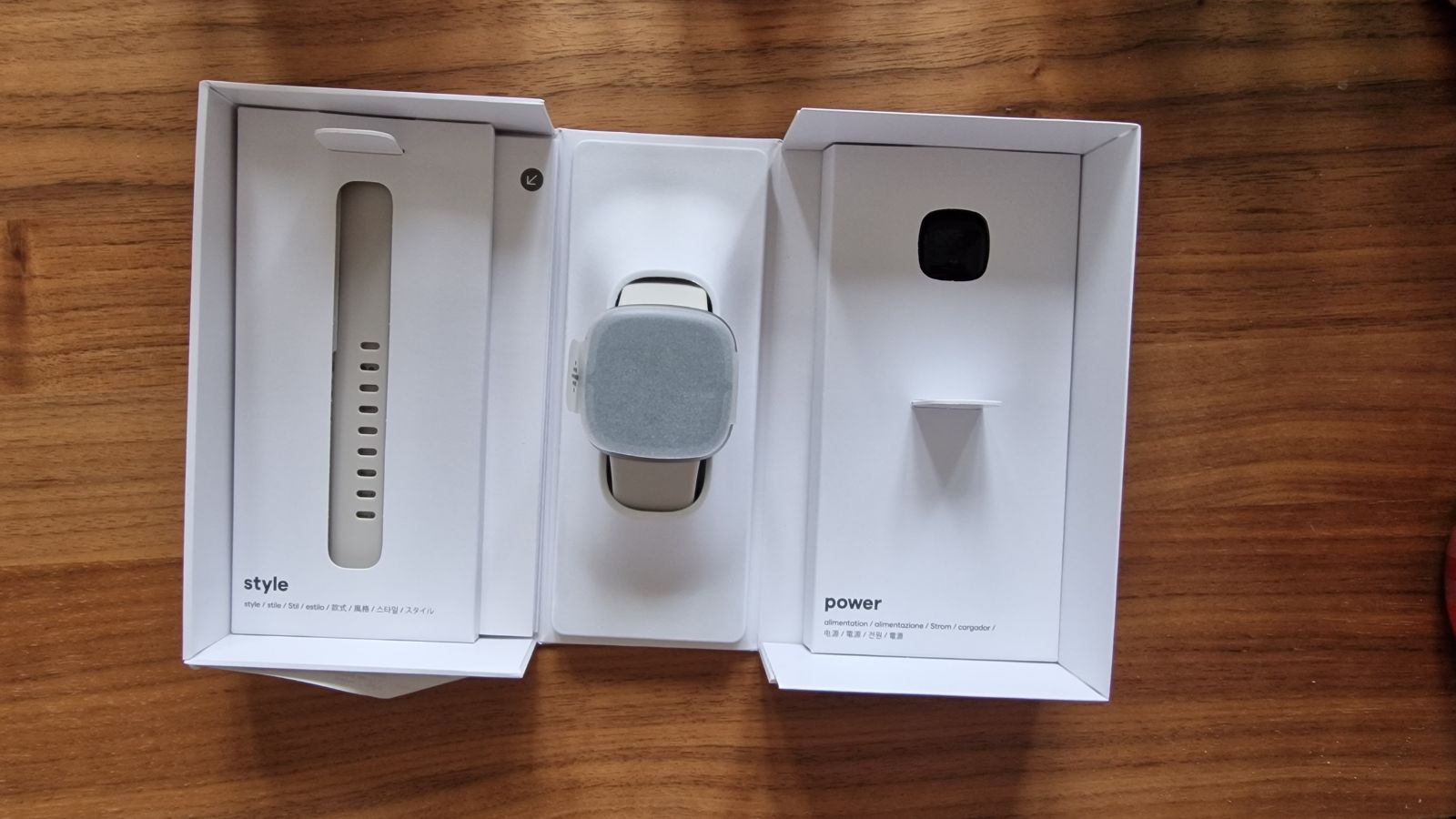 The Fitbit Sense 2 was easy and intuitive to set up. It comes with the montitor separate from the strap, and you can choose your strap size when setting your watch up. 
Then, it's a case of charging your watch up. When fully charged, the battery will last around five days, but in testing I found myself recharging it every four days because I was using the watch quite often and driving the battery down.
The watch is touch-controlled, but there's a side button you can use to toggle between screens or turn the display on. Using OLED technology, the display is bright and colorful. It's a definite step up from some of Fitbit's cheaper and smaller trackers, but it is definitely a little bulky on the wrist, giving it a true smartwatch feel/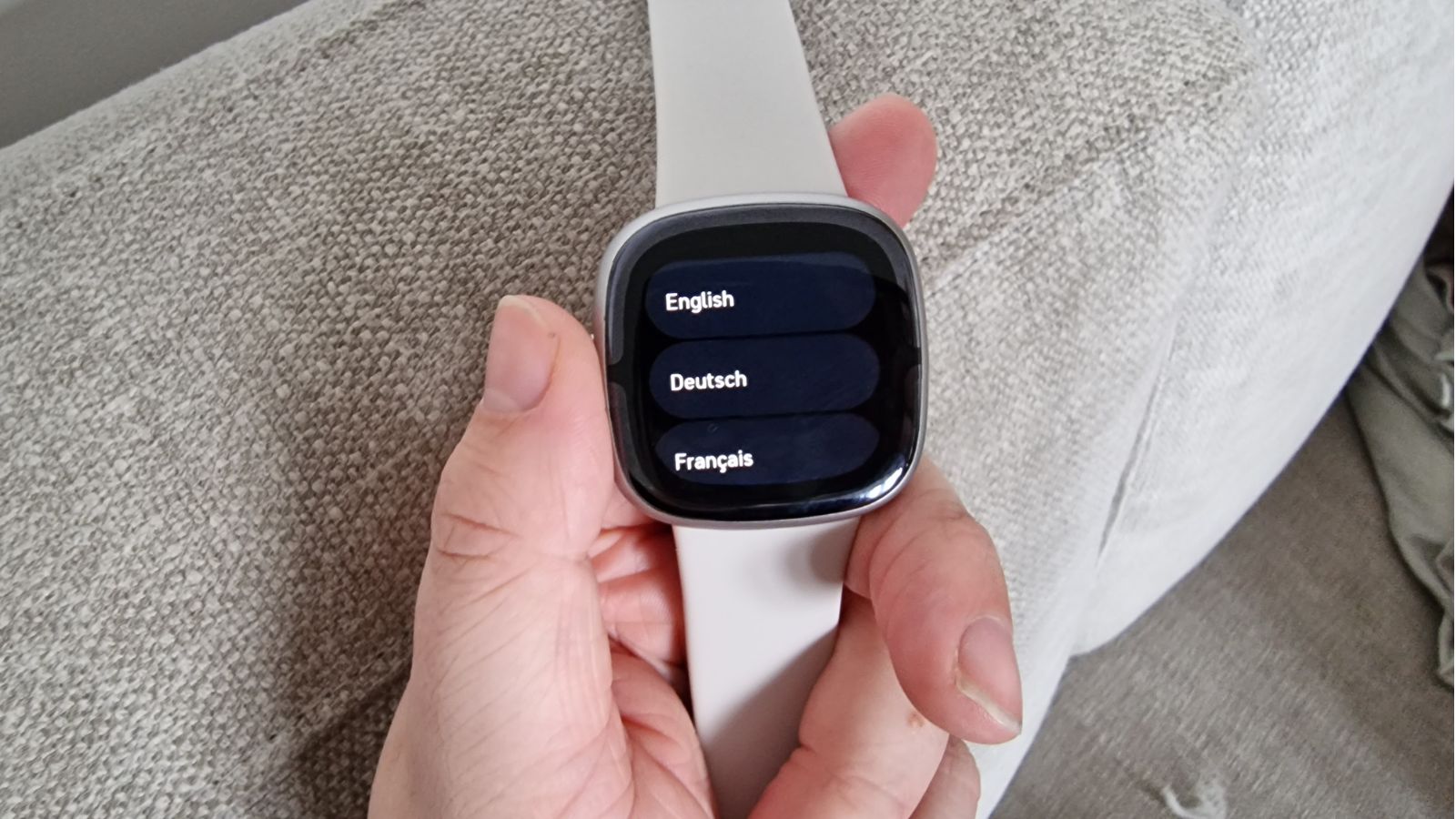 Beneath the surface though, this tracker puts fitness first. It has 5ATM water resistance, meaning you can go swimming, and you can also make the most of the heart tracker to monitor stress, fitness levels, or your sleep patterns. 
Fitbit Sense 2 : Features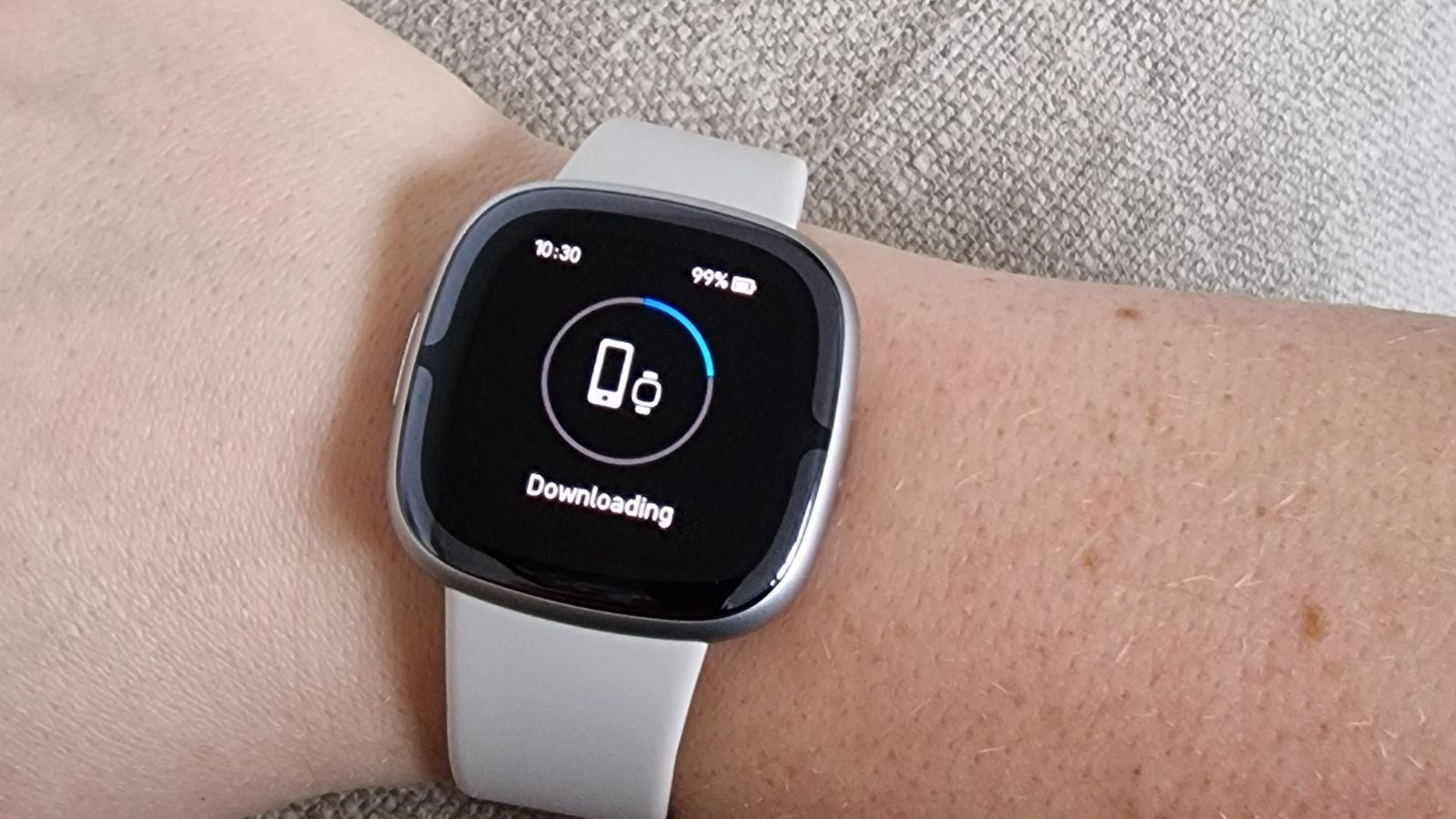 You pair the Fitbit Sense 2 with a smartphone app, and once you're in you can access a lot more information than you'll get on the phone panel. This includes diet tracking, if you're interested in that, and calorie tracking. There are also mindfulness exercises and various health metrics.
One element I made the most of is custom clock faces. There are heaps to choose from on the app, and it's easy to switch between them. These will display different metrics that can align with your interests. Mine was the time and the step count – plus, I wanted a jazzy and colorful option, so I went for Dreamcicle.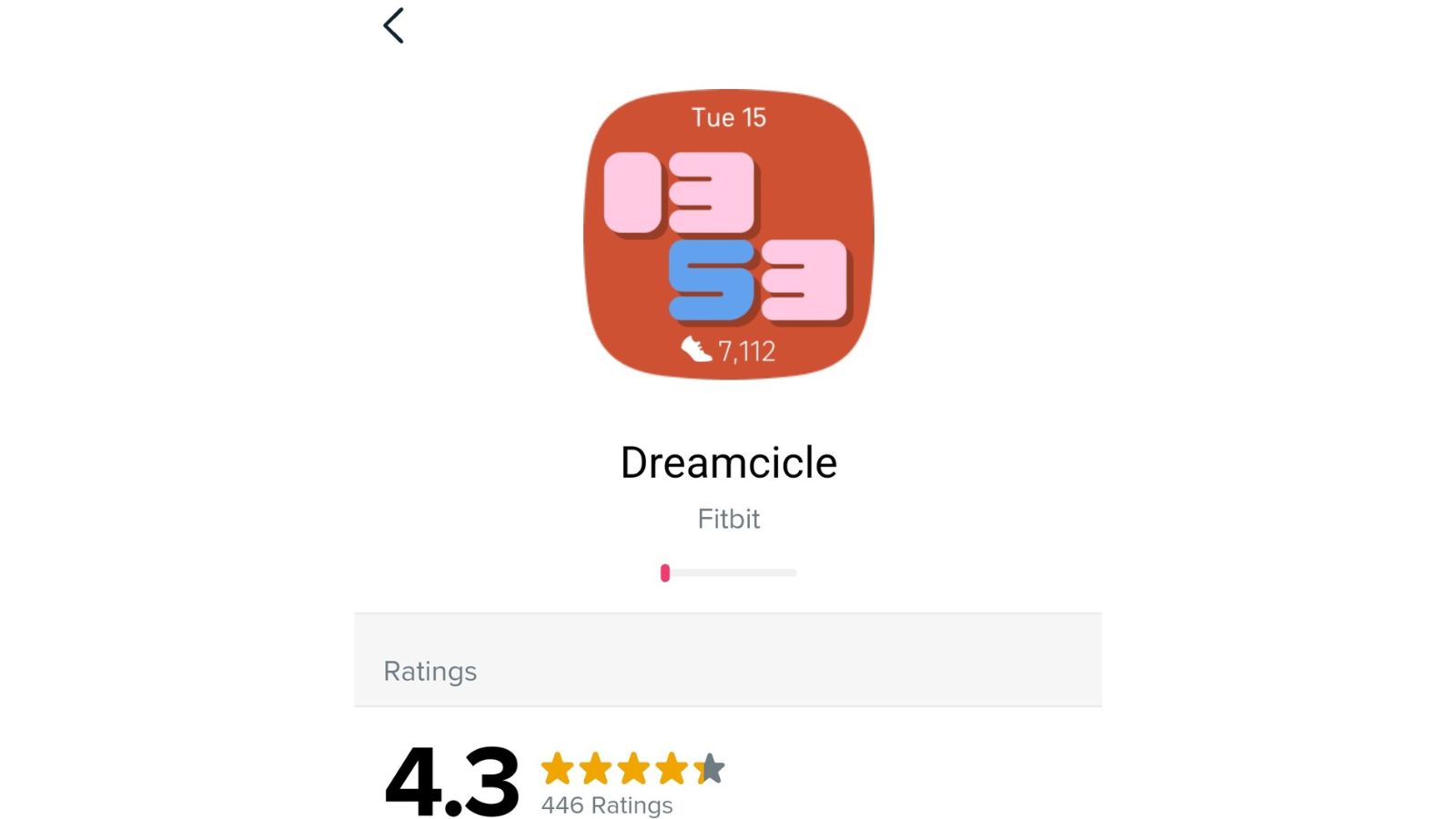 In day-to-day use, this custom screen froze a few times for a couple of minutes at a time. This was less of an option when using the default setting, but it did make the whole process feel less streamlined when testing. 
Another element is Fitbit Pay, which is a wireless payment you can set up (Apple Watch-style) to pay on the go. I wasn't keen on this feature. I've got Google Pay set up on my Android phone, which I would have preferred to have used on the Fitbit. It's strange that the Fitbit doesn't include Google Assistant and Google Pay by default, seeing as the brand is owned by Google. 
If you opt for premium, with an added monthly cost, you do get a lot more value for money with this watch. This includes a wellness report and Daily Readiness Score based on the relationship between your key metrics, as well as access to apps like Calm for enhanced wellness support. That said, I didn't feel like I was missing out by using the non-premium option. The app won't hound you with reminders that you're on a more basic version of the interface, and you can still monitor activity, weight, sleep and nutrition with your tracker. 
Fitbit Sense 2: Performance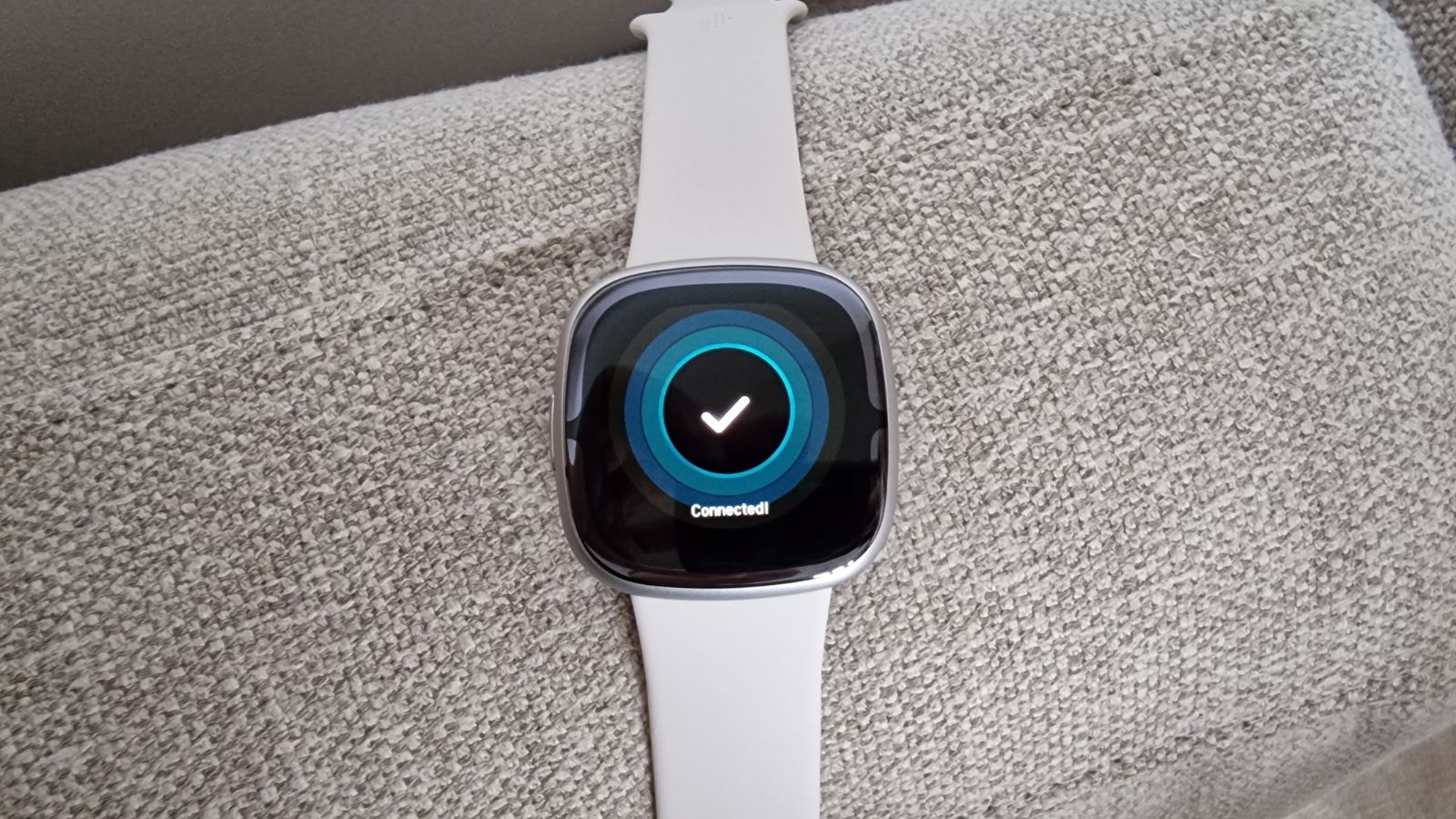 I'll get the gripes out of the way first, because I actually really enjoyed using this fitness tracker. 
First, and most randomly, having the watch on for 24-hours of the day irritated my eczema. I found that I needed to let my skin breathe for at least a few hours to prevent it from getting out of hand, and once the watch was off, I'd often forget to put it back on. 
My partner's main complaint was that the display would light up when I move in the night. I often switch the side I sleep on, and this would trigger the display to light up, often in his face. Oops. There is a night mode which helps with this, but again, I'd often forget to turn the night mode off in the morning. It'd have been nice to have some smart automation when the watch can clearly tell you're sleeping. 
I didn't love the way the Fitbit Sense 2 paired with my phone's messaging service. I could check for Whatsapp messages, but it was slow and would often only show them after I'd already seen them on my phone. This drives home the central point, which is that this is more of a fitness tracker and a less suitable substitute for the best smart watches.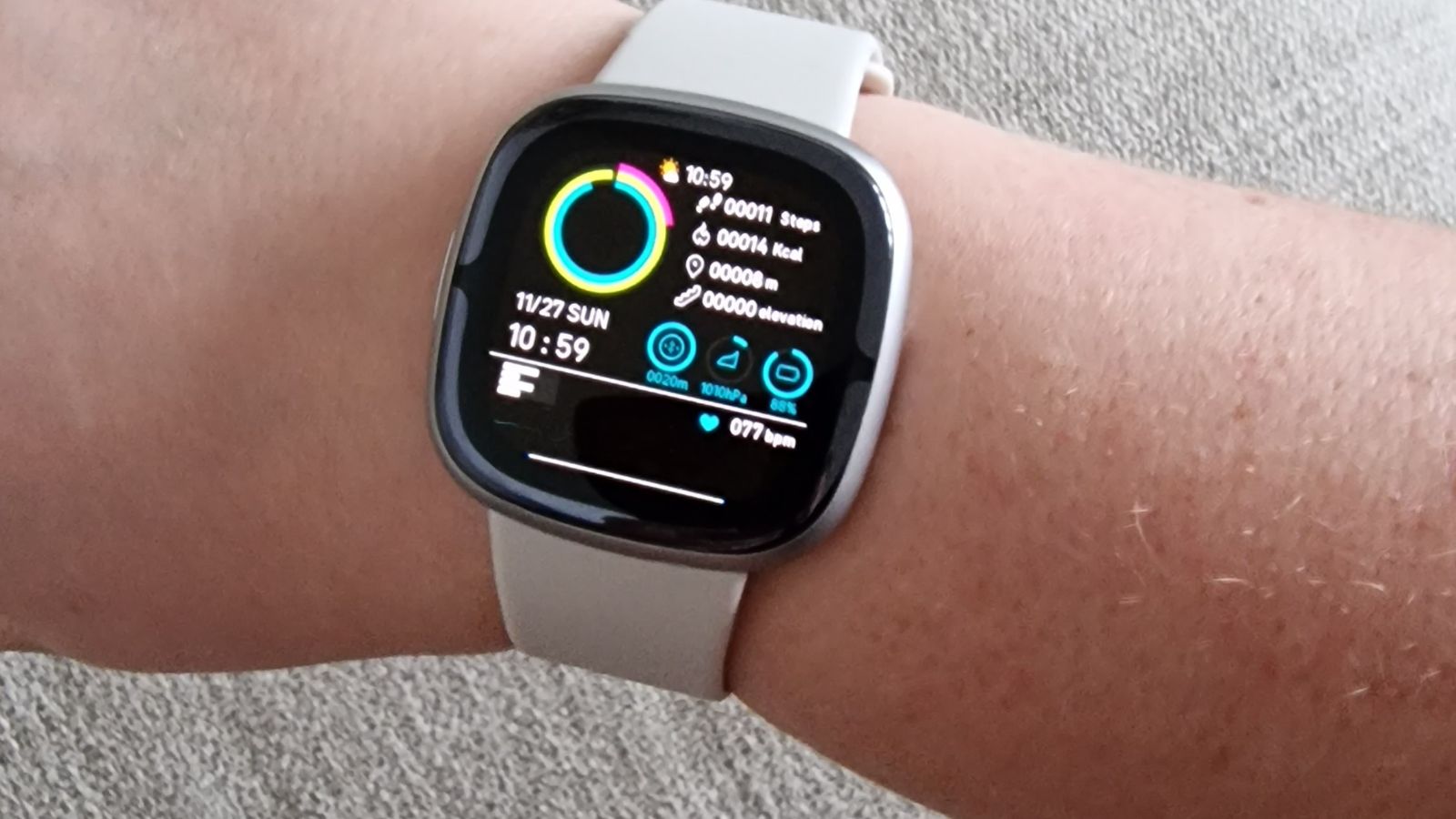 As for the positives though, I was really impressed with the mental health support offered on the Fitbit Sense 2. As someone who is prone to stress and anxieties, it can buzz to suggest you check in with your stress levels when it senses these metrics. It uses continuous EDA measurement, meaning electrodermal activity, as a measure of this. And from experience, it was generally accurate in sensing when I was having a tough time. 
When you do check in, it asks you how you're feeling, and you can track this throughout the day. I used these notifications as an opportunity for reflection and mindfulness. Likewise, when I was struggling to sleep or having a bad moment, I could scroll up on the touch display and do a mindful exercise. This includes guided breathing or meditation, both of which are calming and genuinely really helpful. 
Fitness-wise, the app allows you to select from a number of pre-determined workouts. When going for runs, I was able to start this setting and it would track my route, heart rate, and timings. 
Fitbit Sense 2: Price and availability
The RRP of the Fitbit Sense 2 is $299.95/£269.99, but it will often go on sale and cost around $50 less when you find it on a good day.
Proscenic T22 air fryer: Verdict
If you're after an appliance to make fuss-free, quick and healthy meals, the Proscenic T22 air fryer is a great contender. With plenty of presets and app connectivity, you'll barely have to think about what you're putting in it before getting a good, hearty meal. The shake reminder also means you can completely clock off and not worry about forgetting your food. 
That said, if you're after complete versatility and an appliance that can cook a whole meal all at once, you're probably better off going for the Ninja Foodi. This can reheat food and pressure cook as well as fry, steam and roast. Some other air fryers also have more than one drawer so you can cook more than one thing at once, which is handy if you are really pressed for time or don't want more washing up to do.