Cordless mowers are great helpers when it comes to taking care of your yard. They can be some of the best lawn mowers for small yards, thanks to their nimble size and maneuverability – and the little (if any) maintenance they demand. 
Greenworks is a titan in the world of the best lawn mowers, and now their Cordless 40V 16" Electric Lawn Mower is discounted by $60. The easy-to-use and feature-packed mower already had fantastic value at its RRP, so for $239.99, it's a steal!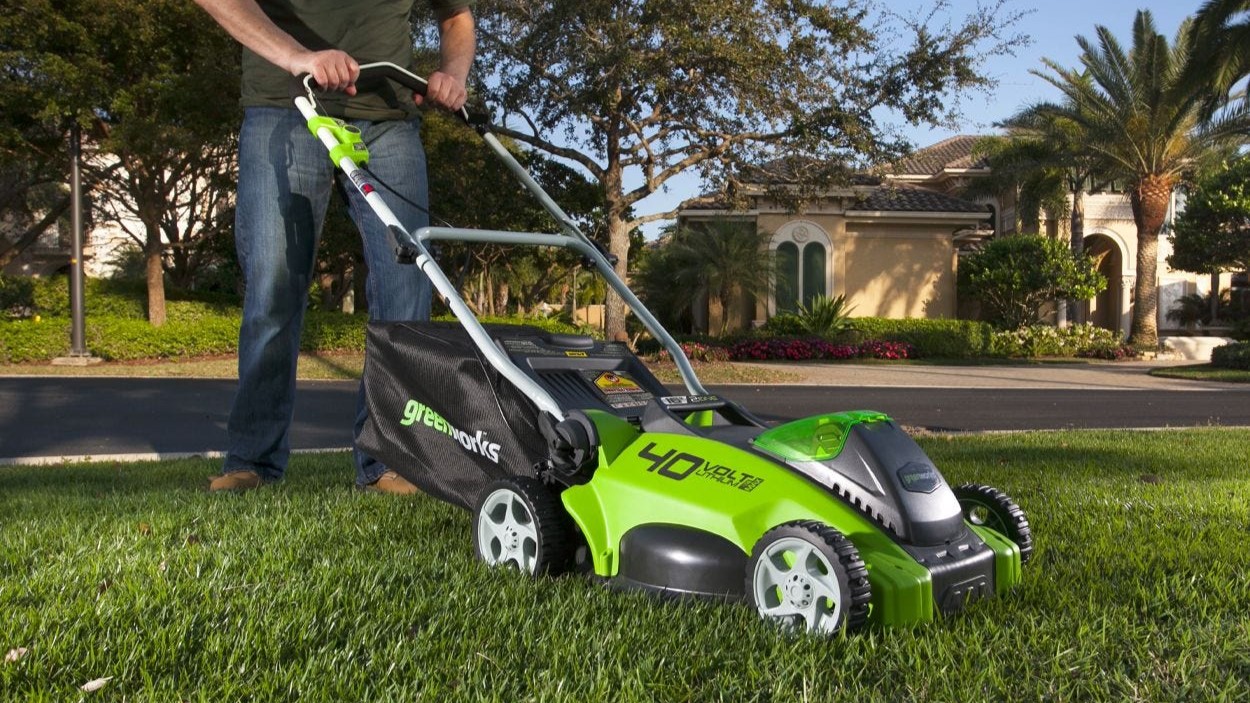 Key features
The Greenworks 40V is designed to be easy to use and versatile. It starts running at the push of a button, and its lightweight, 16-inch cutting deck allows you to maneuver around small and medium-sized lawns.
Thanks to its size and 37.5lb weight, you can store the cordless lawn mower in small sheds or even hang it on a strong enough hook. It can also run up to 45 minutes while being quiet on the ears – an ideal mower for tackling a lawn up to 1/3 acre in size. The 4AH battery itself can take up to 120 minutes to fully charge.
A grass collection bag gives you the option of mulching or bagging your lawn trimmings – this can be a huge help to keep your lawn healthy during different times of the year. There's also a single lever to adjust the cutting height, between the range of 31.75mm and 85.7mm. 
A great advantage of having a battery-powered, cordless lawn mower is that the machine will produce no emissions, no gassy smell, and low noise. It's a perfect little mower for taking care of your lawn without waking the neighbors on a warm, sunny day. We'll be sure to grab it at this price!
Lawn mower deals
If you're on the lookout for some lawn mower deals, make sure to bookmark our main best Black Friday deals page for up-to-date details on the big event. 
We also have a dedicated page for the best Prime Day deals, where we stay on the lookout for all the best bargains leading up to Amazon's biggest savings period.