The SINEAU XL inflatable pool offers fun for the whole family thanks to its large capacity and versatility. It's suitable for children aged three and over, and can even accommodate adults as it is made from durable and thick material that can withstand extra weight. 
SINEAU XL inflatable pool: Key specs
Dimensions: 120″ X 72″ X 22″
Capacity: 320 gallons
Shape: Rectangular
Color: Blue and white
Suitable for: 3+
Price: $79.98
It's quick and easy to set up – taking around three minutes to inflate with an electric pump (not included). It has a simple blue and white design, and is rectangular in shape. As well as being a great sized pool, this product can also be used as a fun ball pit.
SINEAU inflatable pool: Design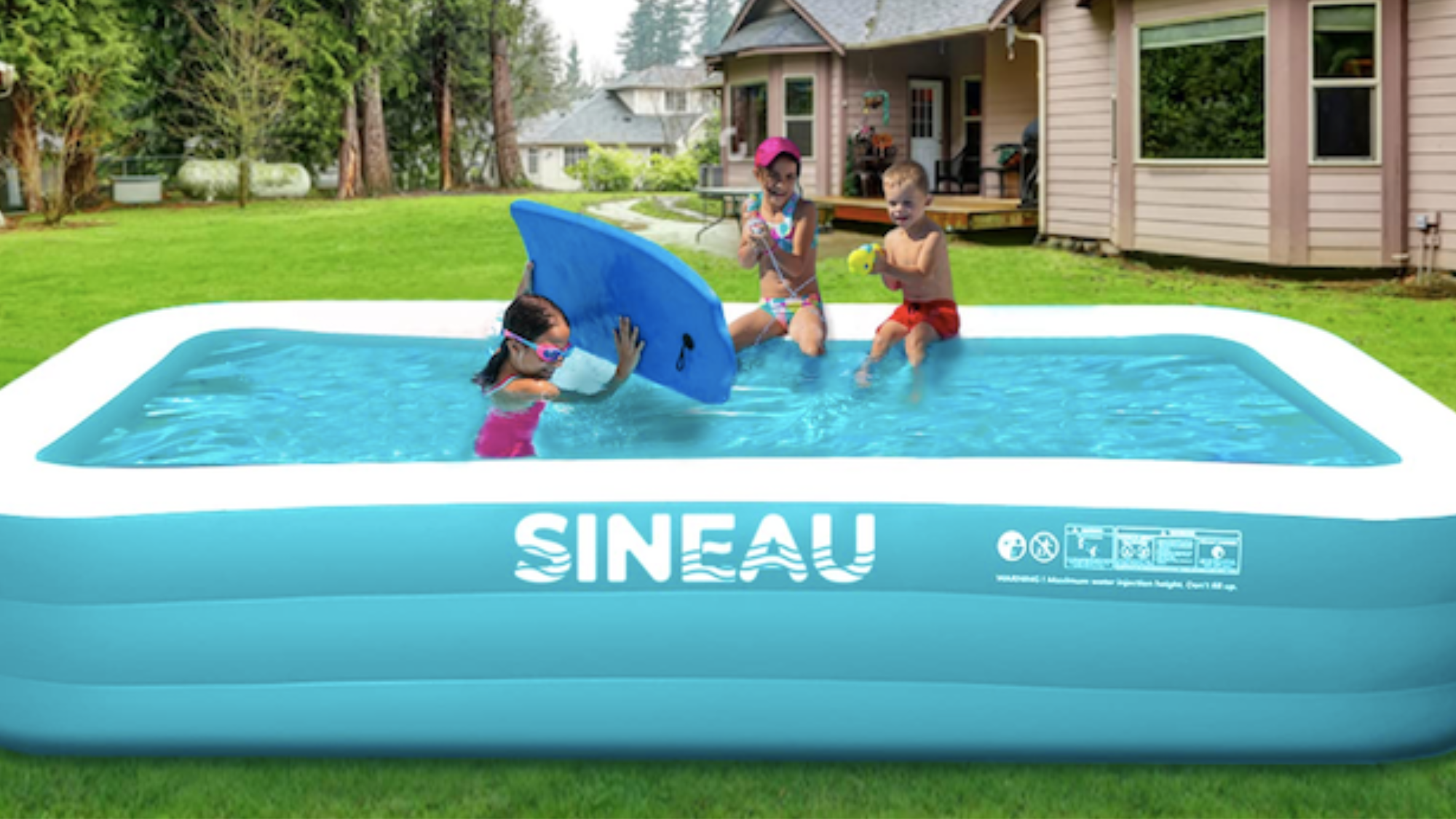 The SINEAU XL inflatable pool is big enough to accommodate both children and adults (up to eight users) and has a footprint of 120" x 72" x 22". It's blue and white, with a multipurpose design – it can be used as a swimming pool and a ball pit.
It has a white cap to reflect the sun's heat so you don't burn yourself when you climb in, or recline against the sides. There are three individual air chambers so you can choose to inflate 1-3 air chambers to adjust the height.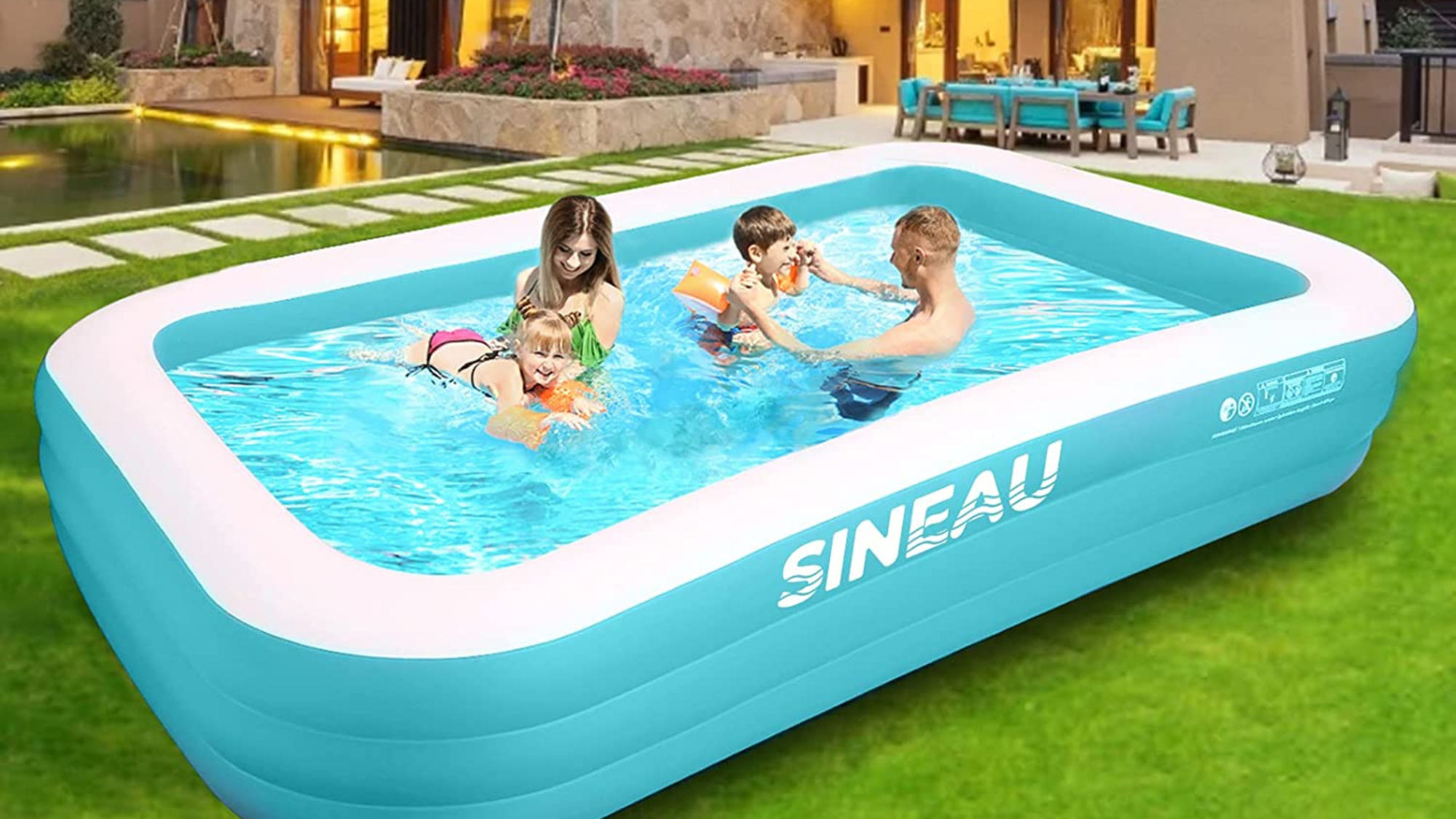 SINEAU inflatable pool: Features
This XL rectangular pool has a 312 gallon water capacity, making it perfect for the whole family to enjoy. It is made with BPA-free materials, and thick Phthalate material designed to last longer and reduce the risk of punctures.
It's super easy to set up and use – just spread it out and it can be inflated in just 3-4 minutes (pump not included). 
It's also very quick to deflate thanks to a built-in 2 curve water valve, which doubles the drainage speed. This versatile inflatable pool can also double as a fun ball pit.
SINEAU inflatable pool: User reviews
The SINEAU inflatable pool scores 4.7 out of 5 on Amazon, with 90% of users giving it the full five stars. Positive reviews said it was sturdy and heavy duty, and they liked that it doubnled as a ball pit in the winter. Negative reviews cited issues with the pool deflating.