When it comes to cheap tablets, the Amazon Fire HD range rules supreme, but that doesn't stop challengers to that throne popping up from time to time — the TCL Tab 8 LE is one such contender, though it's not the best tablet to make such a play.
TCL Tab 8 LE: key specs
Type: Android tablet
Screen: 8-inch
Resolution: 1200 x 800
Dimensions: 19.7 x 12.4 x 0.89 cm
Weight: 0.65 pounds
Storage: 32GB
Battery: 4,080mAh
TCL is a Chinese tech company that's made a name for itself with affordable yet feature-packed gadgets, and especially in the TV and mobile phone sectors, it makes devices that could tempt you over from big-name and high-priced rivals.
In the tablet game, though, TCL hasn't managed to topple Amazon, and that won't change with the Tab 8. This Android tablet has very similar specifications to the Amazon Fire HD 8, with the same screen resolution, similar processors, comparable battery lives, and storage capacities — and, most importantly, they feel very similar to use. However, the TCL tablet is a good $60 more expensive, which is a big margin when it comes to low-cost slates.
Tom Bedford is a tech and entertainment reviewer. He spent several years as a writer and then editor for TechRadar, and so has experience testing devices like smartphones and tablets, smartwatches and fitness trackers, audio products, electric scooters, home entertainment gadgets and e-readers. He now works for WhattoWatch as a streaming expert.
TCL Tab 8 LE review: price analysis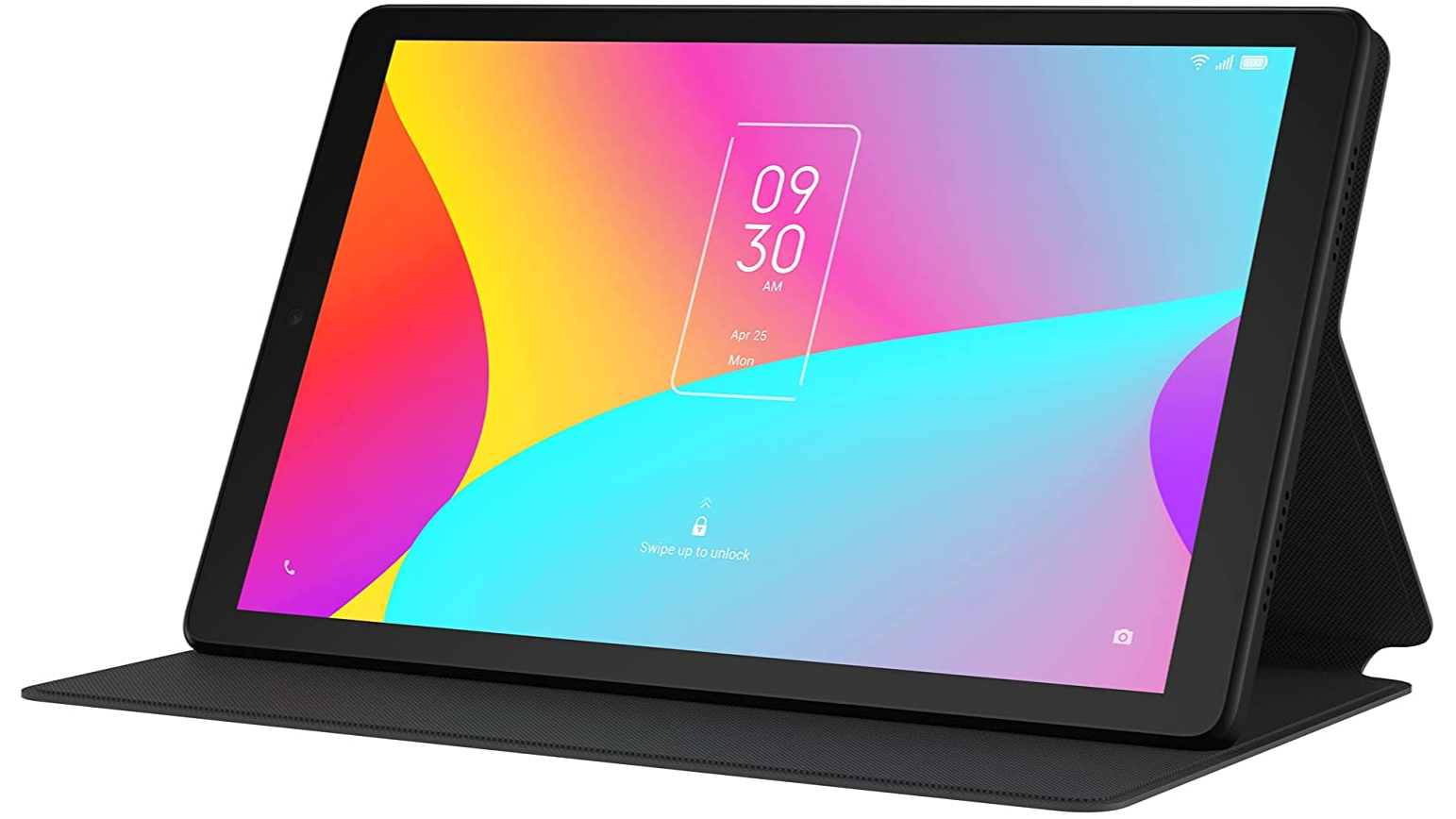 The TCL Tab 8 LE's official price is $159.99, though it's available for a little bit cheaper in certain retailers, with Amazon listing it for $10 less. This sole configuration for the tablet gets you 3GB RAM and 32GB storage, though you can expand that with an microSD card up to 512GB.
As we've stated, that's more than the similar Amazon Fire HD 8, which sells for $99 — that tablet too frequently sees reductions, so it's certainly the more affordable option.
Despite having the higher price, there are some reasons you might opt for TCL's tablet — it's not locked to Amazon's operating system, instead using a more user-friendly version of Android, and it's selfie camera has a higher resolution too.
TCL Tab 8 LE review: design and display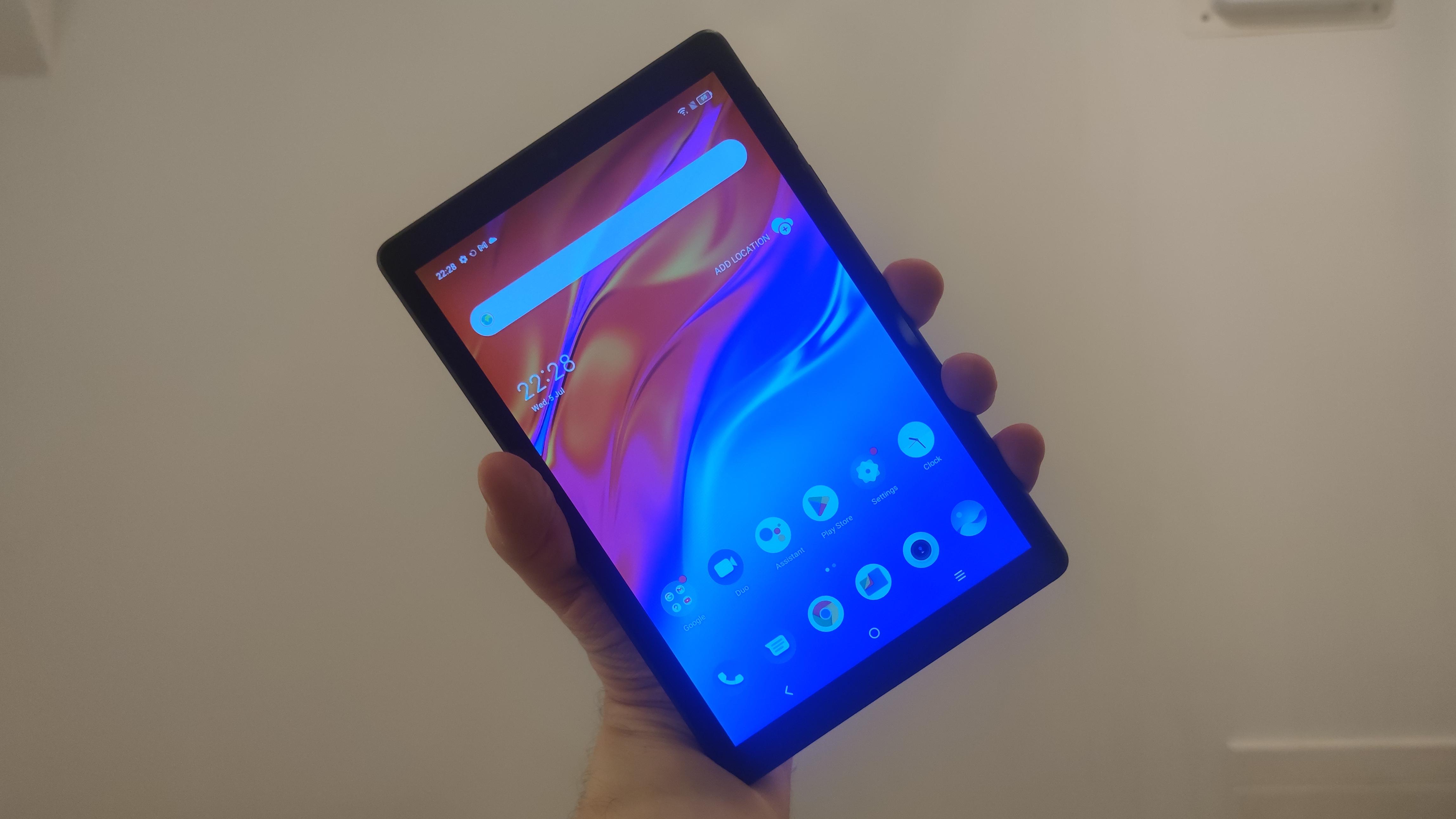 The TCL Tab 8 LE has an 8-inch screen, hence the number in the name, which means it's not a huge amount bigger than a smartphone.
The screen has a 1200 x 800 resolution, which counts as High Definition, but is a little lower-res than many Full HD rivals. Colors looked a little washed-out when we used Netflix or games, so this display is best suited for people who want to read or hand their tablet to a child who won't mind the screen quality.
Clad in a plastic frame, the TCL Tab feels a little cheap in the hand, but plastic is one of the most durable materials for a gadget like this, making it hardy against the odd drop or bump. Around the edge of the slate you've got the usual extras like a volume rocker and a power button, as well as a USB-C port for charging, but there's also a 3.5mm headphone jack which not all tablets get. People with wired headphones will find this a useful addition.
One selling point of the TCL Tab 8 LE is that, at just under 300g, it's one of the lightest Android tablets you can buy. Between this and its compact size, it's easy to slip into bags or even large pockets and carry around with you.
TCL Tab 8 LE review: productivity
You're likely not looking to buy the TCL Tab 8 LE as a work device — something like a Samsung Galaxy, Lenovo or iPad tablet will be better suited for you there — but you can use the slate for some light tasks.
With just 32GB onboard memory, you can only store lots of files if you use the expandable memory, and the weak MediaTek chipset onboard won't let you do any intensive creative tasks like Photoshop, video editing or music mixing.
But you can use the tablet to easily read files on the go, respond to emails and tune in to meetings with the 5MP front-facing camera. You won't supercharge your workflow with the TCL but it can be fairly useful for light tasks.
TCL Tab 8 LE review: entertainment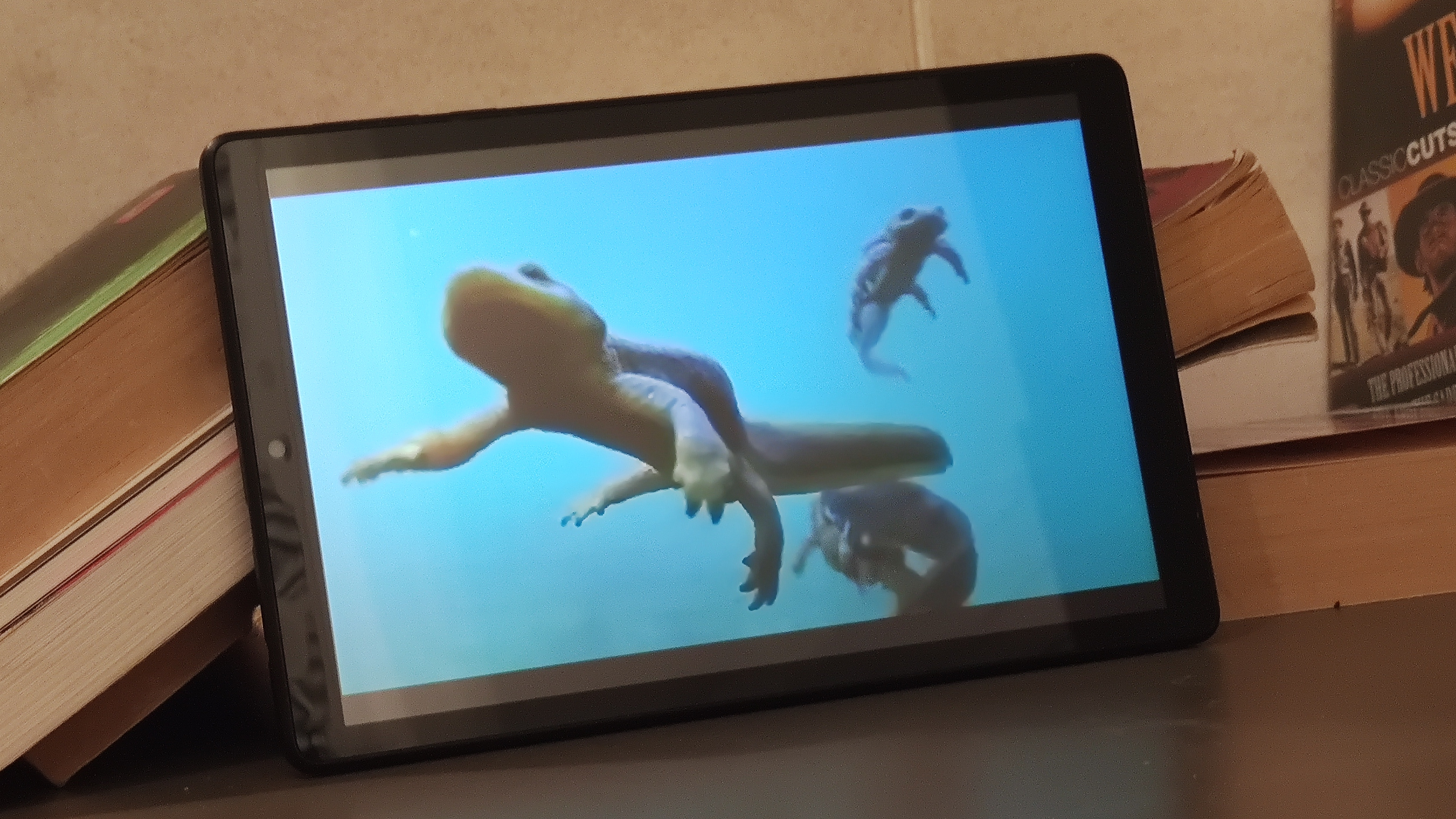 Instead of working, the TCL Tab 8 LE is better suited as an affordable on-the-go entertainment system… depending on what you're using it for.
We tested the TCL for fast-paced action games and it struggled with them, with the likes of Call of Duty Mobile and PUBG Mobile both hard to play with how sluggish and jittery they were. That's not to mention that the former game alone takes up over half the tablet's storage space when you factor in its downloadable extras.
Sure, lighter games will work well on the tablet, so this could be a good pick if you want a big screen for Candy Crush, Clash of Clans or any other similar game.
On streaming services, the low screen resolution reared its head, and you could tell on Netflix that you were getting a grainy stream. With some shows like cartoons this isn't as noticeable, but for live-action shows you'll be squinting to work out what's going on.
So what's the TCL Tab 8 LE actually good for? Well, tablets like this are popular as devices to give small kids for entertainment, and young children certainly won't mind the processing power or screen resolution.
We also found the slate useful for reading, upon downloading apps like Kindle or Google Books. The Tab 8 has multiple easy-to-toggle screen modes, like Reading mode which makes the display monochrome or Eye Comfort mode which warms up the screen colors. Using these you can customise your viewing experience, which we found to be most handy for reading. Plus, the size makes it an easy-to-pocket book replacement.
TCL Tab 8 LE review: battery life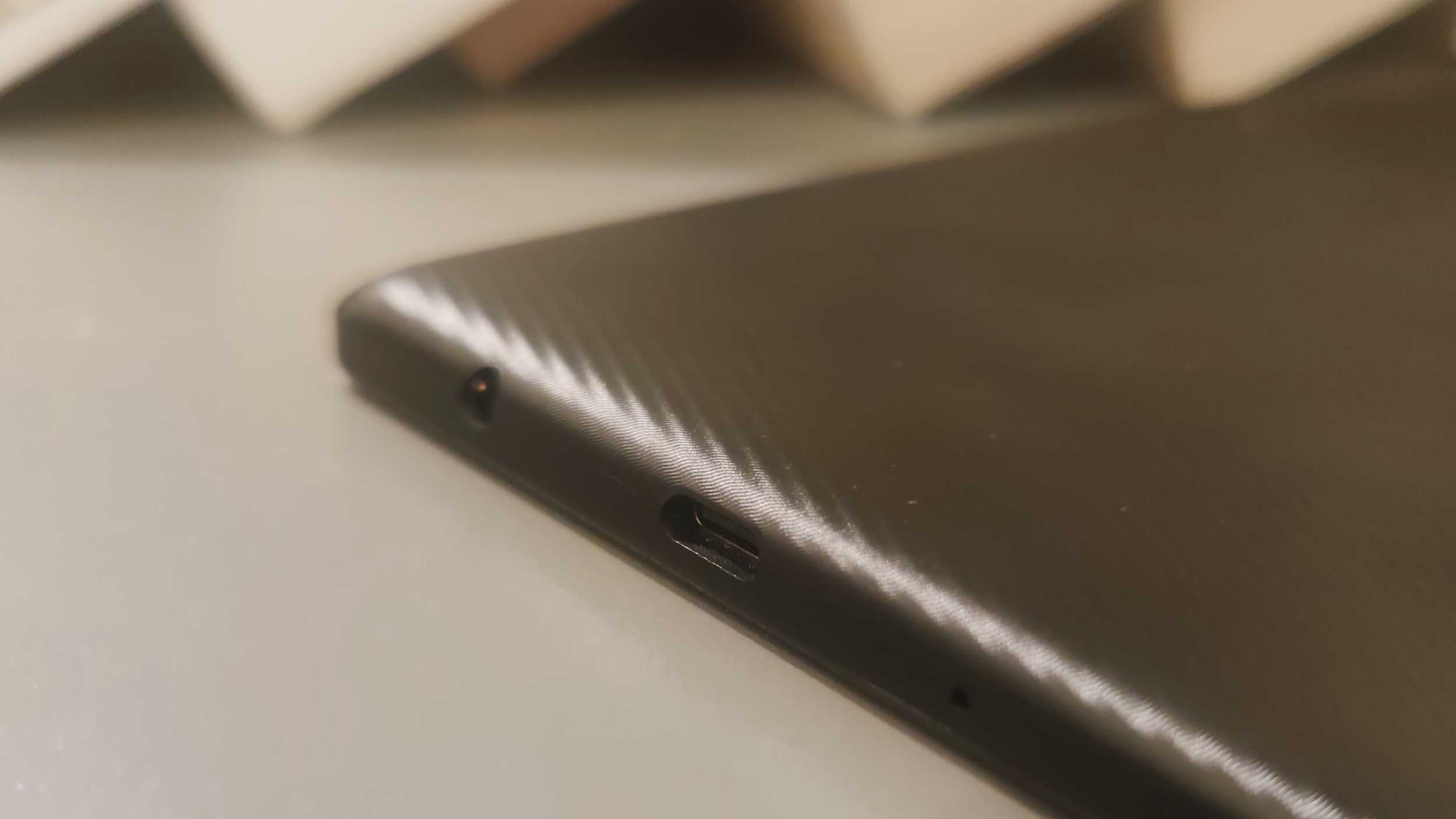 If the TCL Tab 8 LE does have one strong point in its favor, it's the battery life — this slate has a 4,080mAh battery, which is fairly average for a tablet, but between the low-res screen, undemanding processor and small size, the slate is definitely power efficient.
From our testing, we'd estimate that you could get up to 20 hours of use from the tablet, if you're using it for things like crushing candies, binging TV shows and browsing through social media. Stick to basics like reading and sending emails and you could get it to last even longer.
The Tab 8 LE is LTE-activated, so if you stick in a SIM card you can connect to 4G networks, but this will take its toll on the battery. We'd only recommend it if you're frequently needing to connect to the internet.
TCL Tab 8 LE review: verdict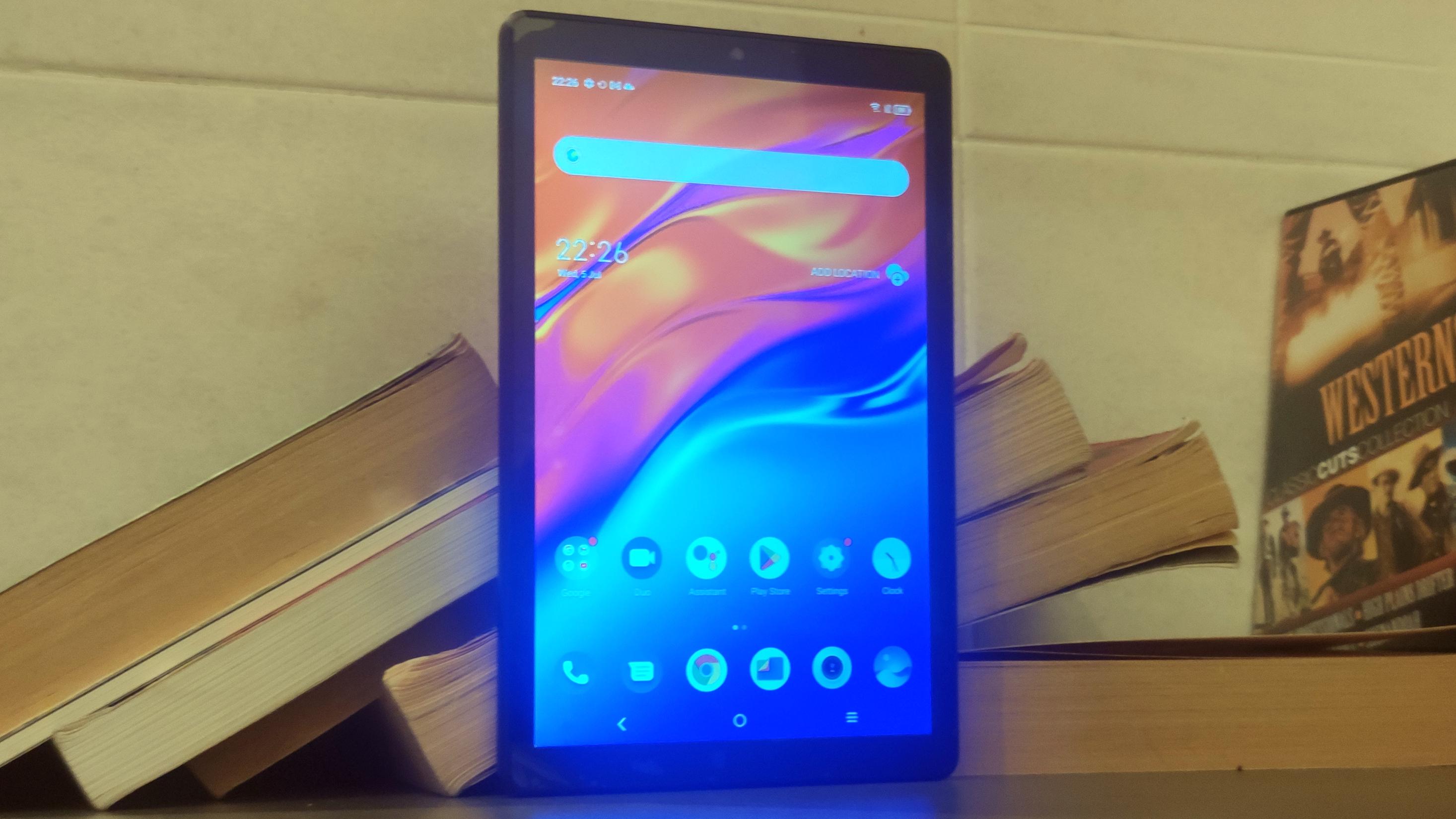 Overall, it's hard to recommend the TCL Tab 8 LE over the Amazon Fire HD 8 due to its similar specs and higher price.
As we said, there are a few benefits to the TCL, but it's higher-res selfie camera isn't a huge jump over the Fire's, and the more open operating system isn't a huge benefit — it'd only be handy for top-end apps that wouldn't even run on the Tab 8 LE anyway.
The Tab 8's biggest real advantage is the SIM card slot, which admittedly not everyone will find useful. But if that's you, then pick this tablet. Otherwise, it's best to see which you can get cheapest in the sales.