The Weber Q3200 is great if you want a small, portable grill for your family. It features two stainless steel burners and produces 21,700 BTU-per-hour. During our testing process we were very impressed with the performance of this grill and found it incredibly easy to assemble. 
Weber Q3200 Key Specs
Dimensions: 55.5″D x 50.2″W x 30″H
Fuel type: Gas
Materials: Aluminium, Cast Iron and Plastic
Warming rack: Yes
Wheels: Two
Number of burners: Two
Side Table: Two
If you are looking for the best gas grills then the Weber Q3200 is a solid choice. We will break down and assess the specs, features and user reviews to help you compare this grill to other models that you may be interested in.
One feature that really stood out to us during our testing process is the size of the BBQ itself. It is small, which isn't necessarily a bad thing. Its size makes it ideal for couples or small families while also making it easy to assemble and remarkably portable. The 393 square inch cooking area is plenty big enough for multiple burgers or chicken legs, and the two powerful burners will grill them to perfection. 
We found that the Weber Q3200 is one of the better models that we tested, and the time saved on assembly was definitely a bonus in our books. If you are in the market for other garden appliances be sure to check out our guides to the best infrared grills and the best patio heaters. 
Weber Q3200: Design
The design of the Weber Q3200 is both classic and stylish. It has two wheels so that it can be easily moved around your garden or porch, and the enamelled exterior is decently resistant to the elements. This isn't a barbecue that should be left outside, so after use, we would recommend storing it in your garage or house. 
This particular model uses temperature dials to control the intensity of the two burners, which we prefer over touch controls as we find that they can lose their sensitivity over time. It also has a thermometer on the hood so you can get a visual of the temperature underneath the grill hood.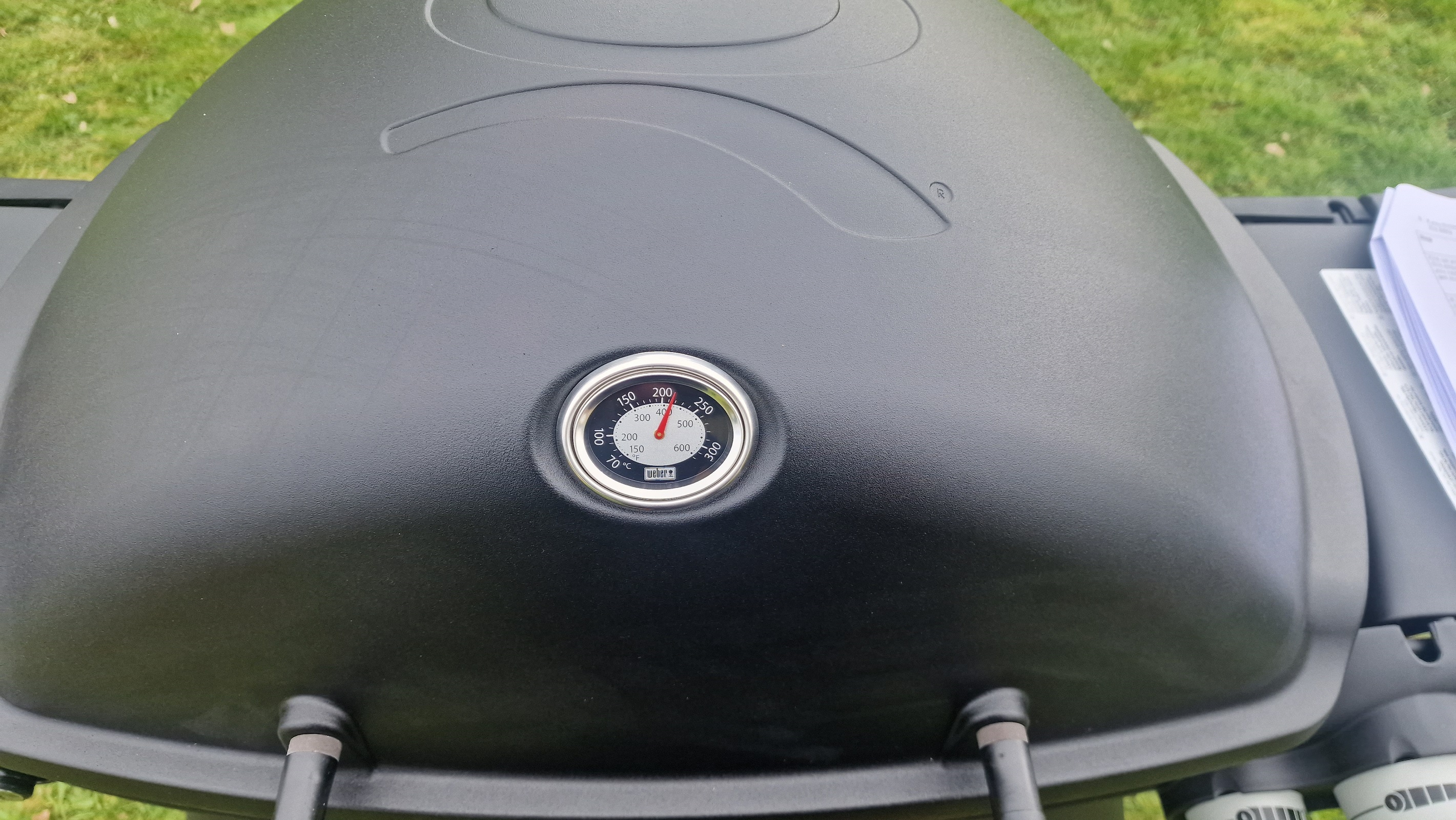 The Weber Q3200 has two side tables for prepping and serving – this is a great addition as we all hate bringing the old foldable table out when we cook outdoors.  
While the side tables are a great addition, we found the plastic to be quite flimsy. This shouldn't be too much of a problem if you are putting one or two plates on them, but we don't have much faith in them being able to support the weight of any pots or pans. 
Weber Q3200: Features
The Weber Q3200 has a number of features that stand out and help to cook your favorite burgers, steaks or chicken to perfection. The easy-start ignition system will turn the grill on at the press of the button so you don't need matches or a long barbecue lighter. 
The all-weather wheels make it easy to move around, and the grill itself is much lighter than most due to its smaller size. The side tables can be folded down making it easy to store in a garage or somewhere in your house. The size also makes it perfect for patios and porches rather than yards, so if you are short on yard space this model could be a good choice for you.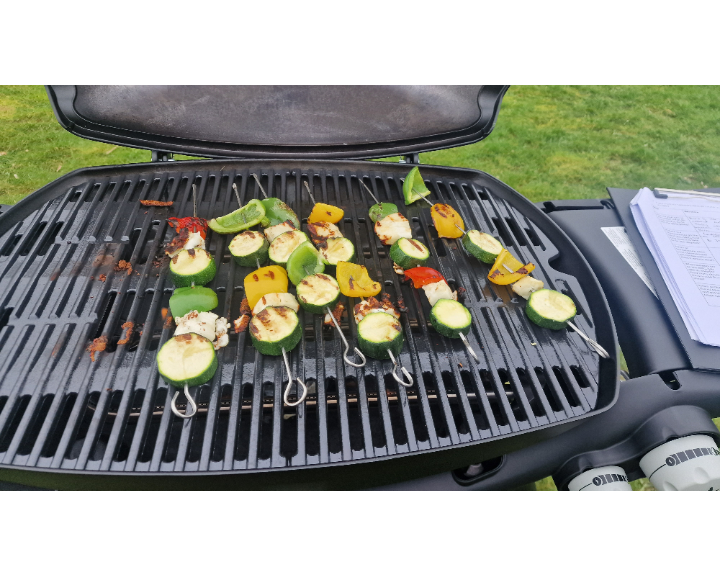 The cooking space can grill up to 14 burgers at once, and the porcelain enameled cast iron cooking grates are much more resistant to rust or corrosion compared to standard cast iron.
The Weber Q3200 features a removable catch pan that we found incredibly easy to clean – definitely a bonus overall. There is also a nifty handle light that illuminates the entire cooking area of your grill making it perfect for nighttime grilling.
Weber Q3200: Price and availability
The Weber Q3200 usually retails for around $540/£430 which is on the pricier side considering its size. While this grill does boast a number of impressive features and cooks food to perfection you may want to think about whether you have space for a larger grill – if you have your heart set on a compact model then this is definitely as good as they come.
This grill comes with a 5-year warranty which is definitely one of the longer ones on the market.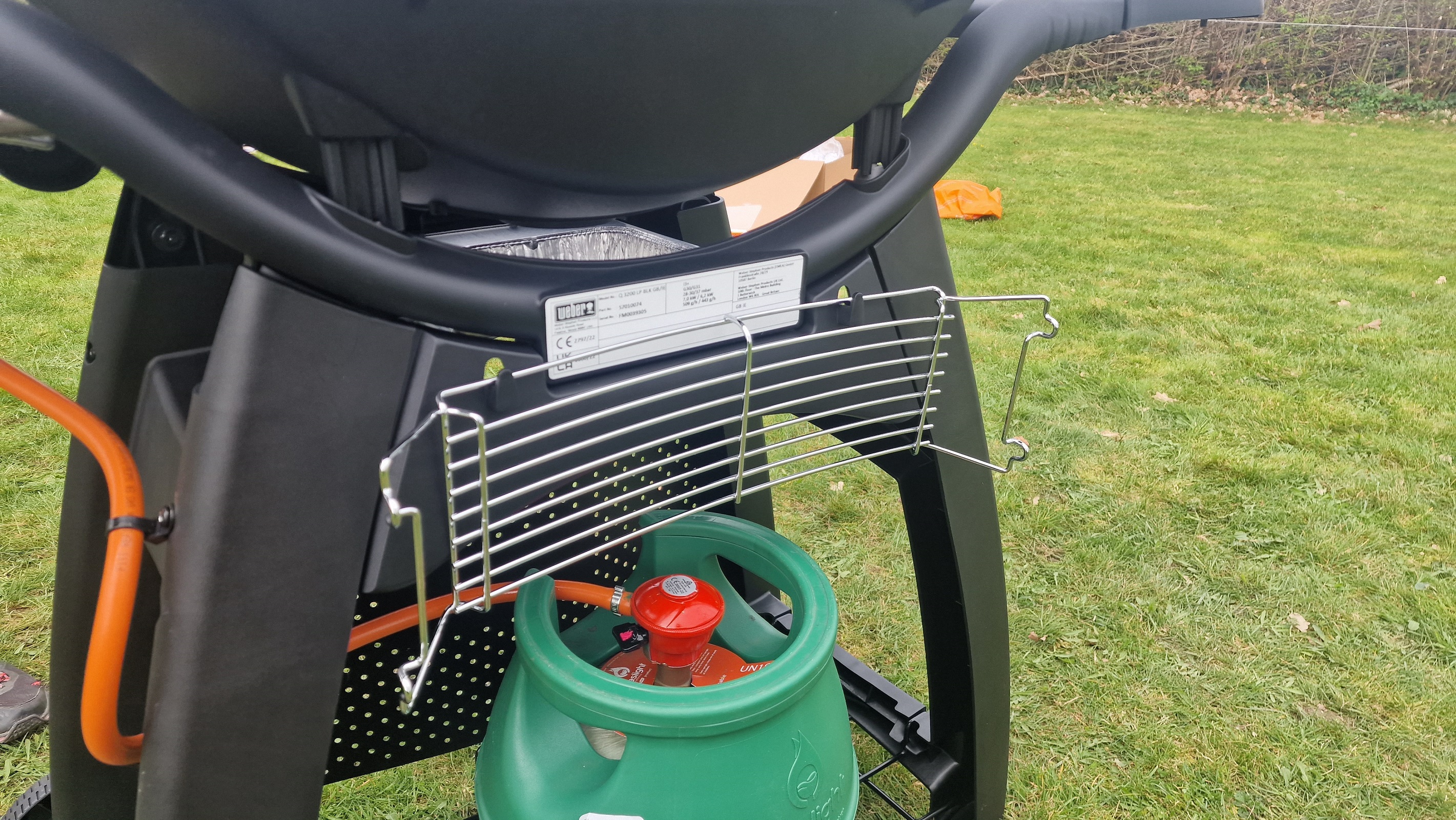 Weber Q3200: User reviews
We found the Weber Q3200 to be high quality and reliable, and we're not the only ones. The grill has an average rating of 4.6/5 stars on Weber's website. Users praise its durability and ability to cook delicious grilled food. 
One happy user said "This grill has been very fun to cook with. It has great heat. We've cooked everything from hamburgers, chicken, kabobs, steaks, hotdogs, brats, and pizzas so far. We like the size of it. It's not a monster on our deck. We bought the Weber cover for it and store it with the end tables down. The cover still works well with the tables down." 
The small number of negative reviews are often about faulty units, one unhappy user said "All parts weren't provided. Customer service was terrible, and I've waited almost a month with no sign of the missing parts being delivered."
Weber is often quick to respond to all feedback and appears to pay a lot of attention to customers that have had a negative experience. 
Should you buy the Weber Q3200
Overall, we feel that for the price you get a reliable, effective grill with a large number of impressive cooking features. The ability to illuminate the grill while you cook is great and the food quality is almost perfection. 
Having said this, the grill is definitely on the smaller side so if you have a larger family or regularly host cookouts then this may not be the best choice for you. If you have a small family, or are a couple then you will struggle to find a better BBQ on the market.