The Weber Spirit II E-310 is great if you want a decent-sized, easy-to-move gas grill for your family. It features three burners and gives a nice char on your food. The main burners are 9.38 kW and the cooking area is 60×45 cm which is more than enough for when you want to cook delicious steaks or burgers for you and your family. 
Weber Spirit II E-310 Key Specs
Dimensions: 115.6cm H x 132.1cm W x 61cm D
Fuel Type: Gas
Materials: Stainless steel, Porcelain-enamelled steel
Warming rack: Yes
Wheels: Two
Number of burners: Three
Side Table: Yes
If you are looking for the best gas grills then the Weber Spirit II E-310 is a great choice. We will break down and assess the specs, features and user reviews to help you compare this BBQ to other models that you may be interested in.
One feature that we loved during the testing process is the foldable side tables. We found them to be both convenient and surprisingly robust. We have found that foldable side tables are often on the weaker side, but in this case, they felt strong enough to hold multiple pots or large stacks of food. The large cooking area is plenty big enough for multiple kebabs or burgers, and the three powerful burners will give you a good char while cooking meat to perfection. 
One main drawback is the assembly. It took two of us over an hour to assemble this grill, which isn't ideal if you want to get cooking right away. If you are in the market for other garden appliances, be sure to check out our guide to the best-infrared grills and the best patio heaters. 
Weber Spirit II E-310: Design
The design of the Weber Spirit II E-310 is classic. It looks exactly how you would expect a powerful grill to look. It has two wheels so that it can be easily moved around – we found it especially easy to move this model around on grass thanks to its wheels. The stainless steel design makes it incredibly resistant to the elements, so this is a grill that can be kept outside if it is covered properly. 
This particular model uses temperature dials to control the intensity of the three burners, which we prefer over touch controls as they can lose their sensitivity over time.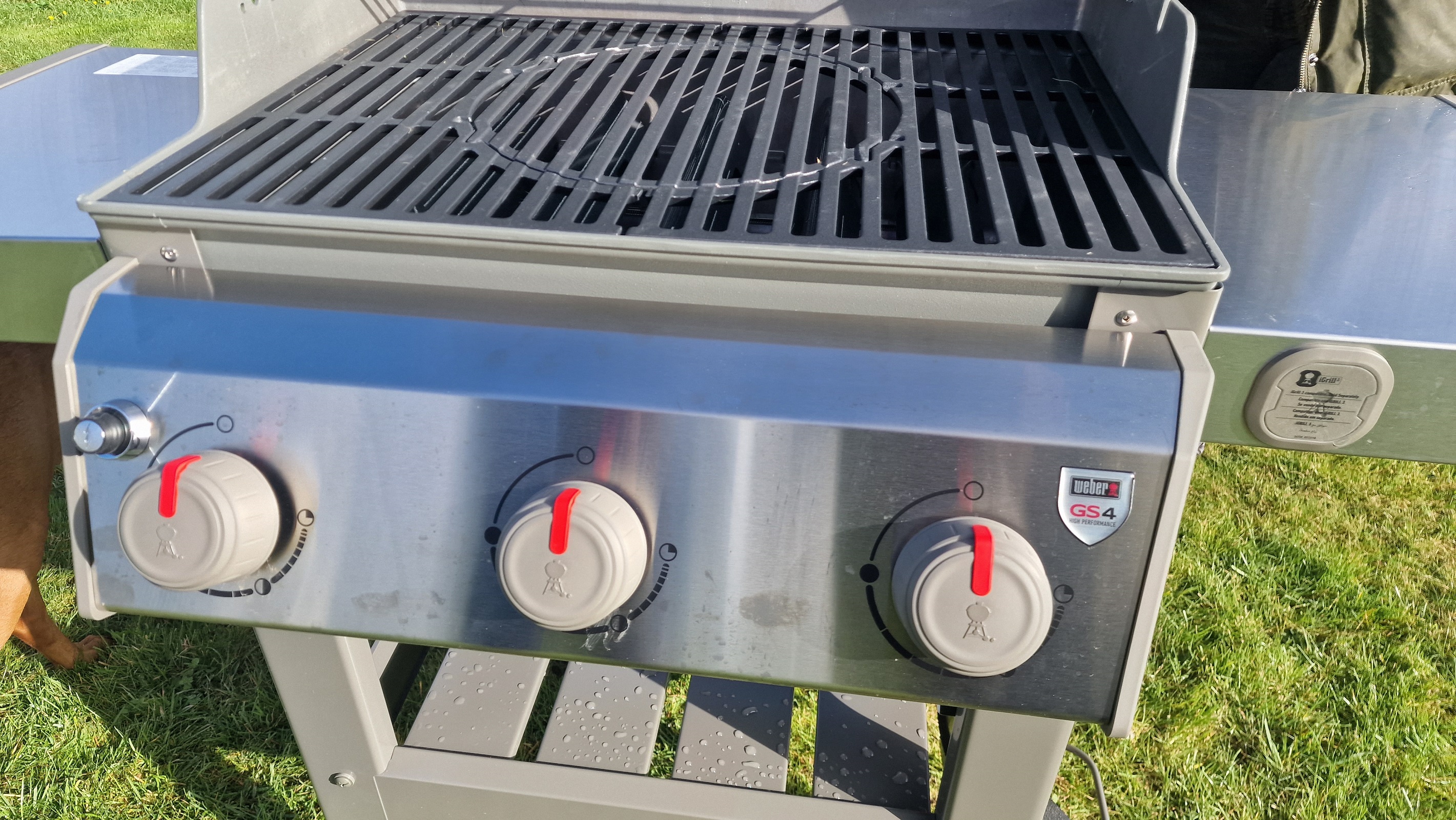 The Weber Q3200 has two side tables for prepping and serving, which is a nice addition as you won't need to bring any extra tables outside for prep. 
We found that the side table was surprisingly sturdy considering it is a foldable one. This is definitely one of the better side tables that we have tested, and it should be able to hold a lot of meat or plates without buckling.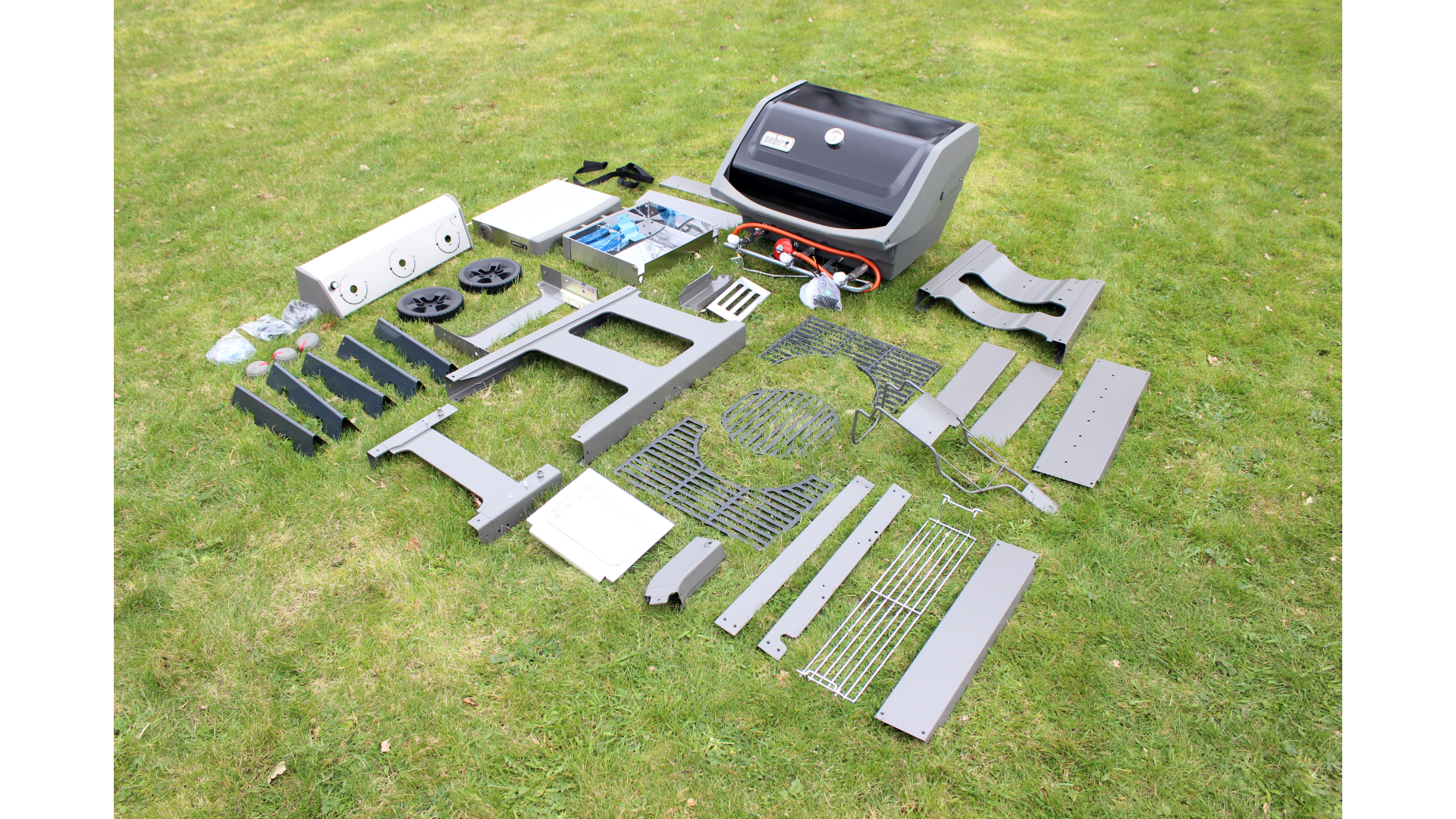 Weber Spirit II E-310: Features
The Weber Spirit II E-310 has a number of features that stand out and help to cook your favorite burgers, steaks or kababs to perfection. 
The GS4 grilling system will efficiently cook food, and the three powerful burners are ideal for both direct and indirect cooking. The burners are a unique tapered shape that allows for a consistent gas flow from front to back ensuring an even heat distribution over the whole cooking surface so that your food is charred evenly wherever it is placed on the cooking surface. 
The Weber Spirit E-310 is easy to light due to its instant ignition button, and it heats up surprisingly fast compared to other models that we have tested. 
There is a thermometer on the lid so that you can constantly monitor the heat of your barbecue, and the Grill technology helps you to get thoroughly cooked food every time.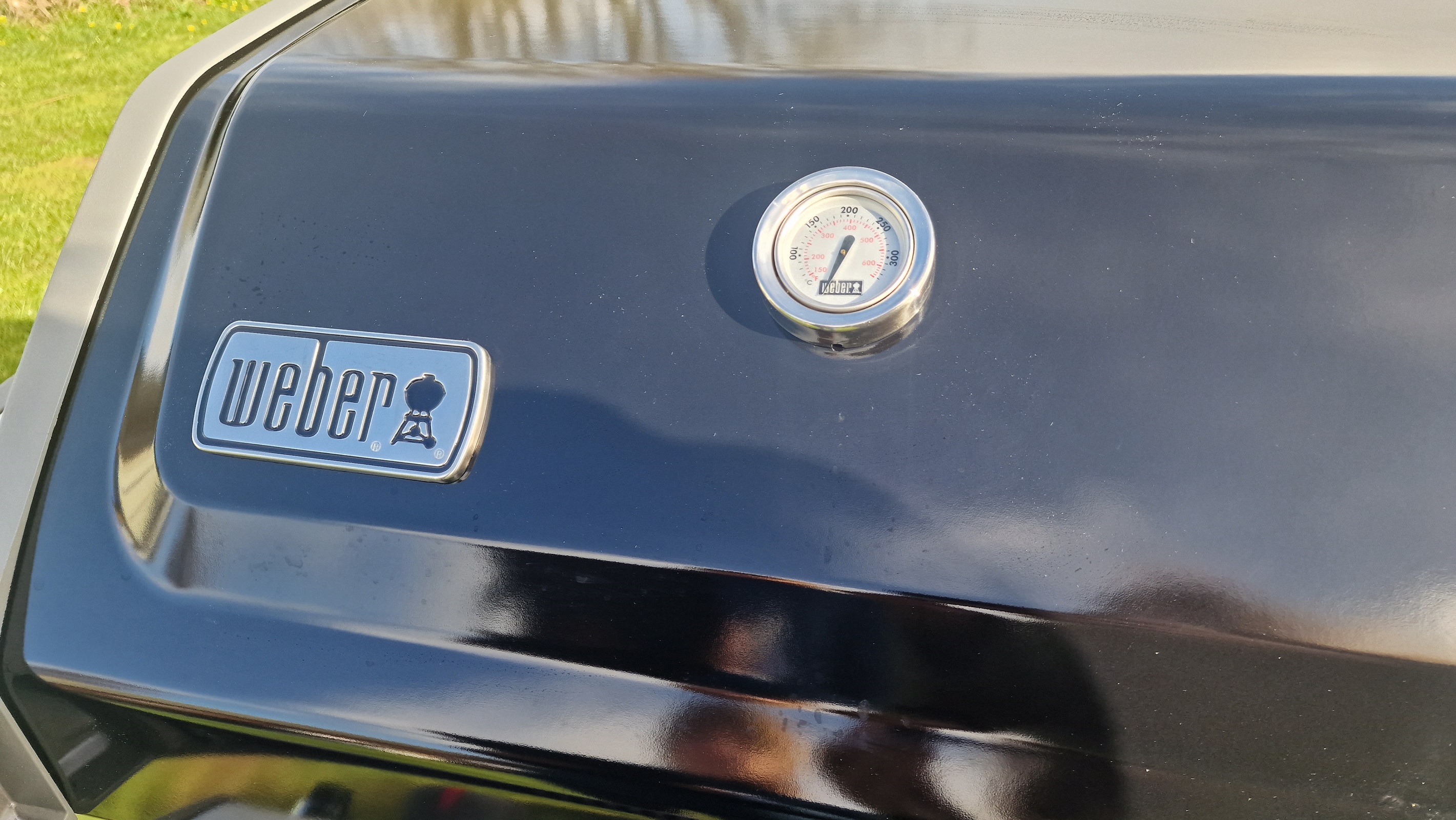 The grill is large enough to cook multiple burgers at once, and the stainless steel burners are easy to clean even after multiple uses. The Weber Spirit E-310 features a removable catch pan that is also incredibly easy to clean.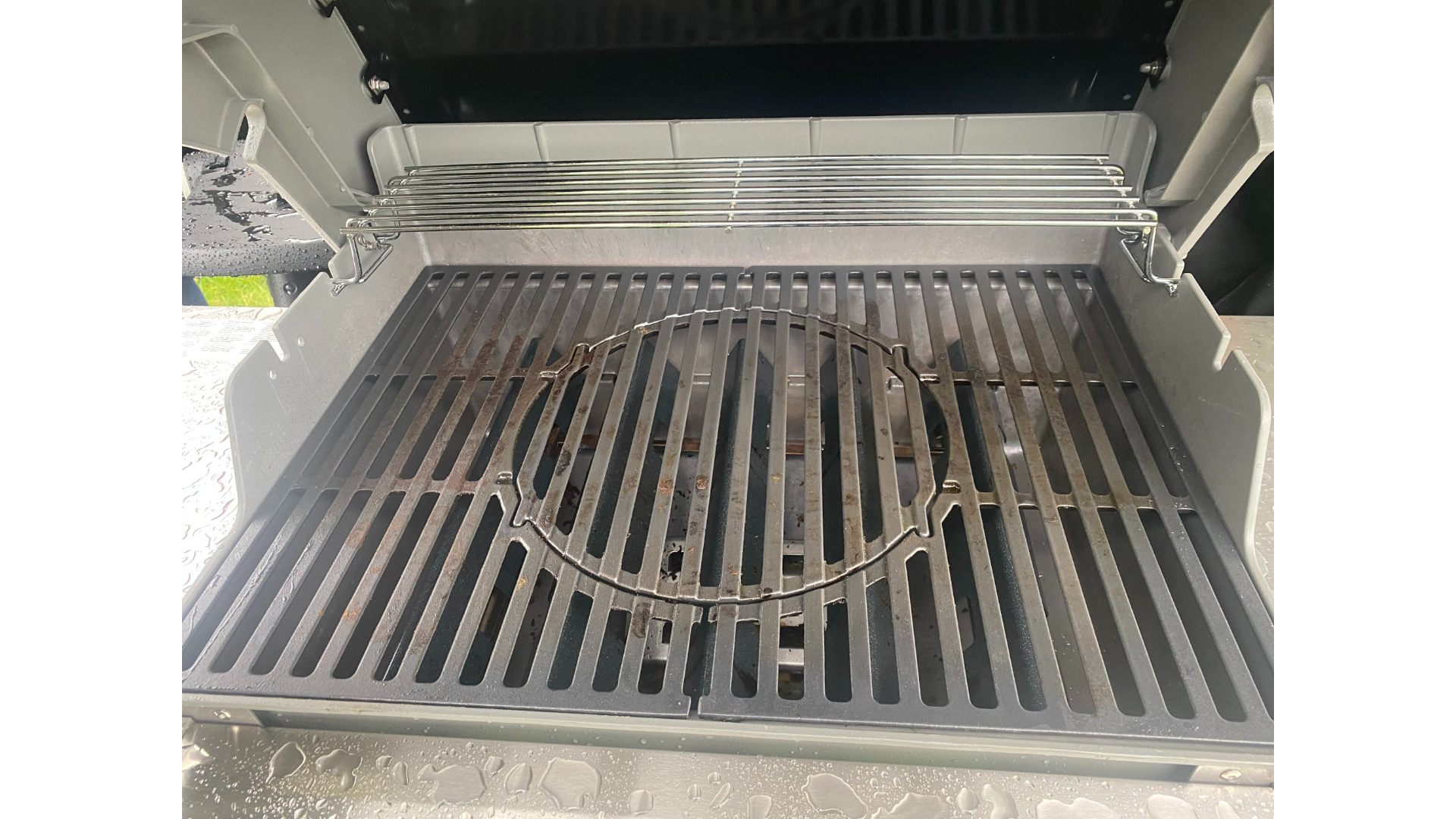 The handle on top can get quite hot, which is excpected, so it is best to use gloves to open the lid. 
Weber Spirit II E-310: Price and Availability
The Weber Spirit II E-310 usually retails for around $750/£589, which is on the pricier side, but you get what you pay for. The features and overall efficiency of this grill makes it an excellent choice for families, as you will be able to feed a lot of hungry mouths in no time. 
This grill comes with a 10-year warranty which is one of the longest out of all the grills we tested. 
It can be bought from reseller stores including Best Buy and Walmart.
Weber Spirit II E-310: User reviews
We found the Weber Spirit II E-310 to be both high quality and efficient, and we're not the only ones who have enjoyed the experience. The grill has an average rating of 4.6/5 stars on Weber's website.  The majority of reviews are from verified purchasers of the grill, which gives a lot of authenticity to the reviews. 
One happy user said "This is my 2nd Weber grill. I bought a different brand when my 1st Weber grilled finally died after 15 yrs. I paid good money for a different brand that lasted 5 yrs and deteriorated to the point of falling apart. I decided to come back to Weber and I have no regrets."
The small number of negative reviews are often about the wheels. One unhappy user said "Grill is very easy to use. The price was ok. My biggest disappointment is that the wheels are very cheap and flimsy, not sturdy at all."
Weber are often quick to respond to all feedback, and they appear to pay a lot of attention to customers that have had a negative experience.
Should you buy the Weber Spirit E-310?
Overall, for the price you get a reliable, efficient grill with a large number of impressive features and a great design. The ability to prepare food on the side tables while cooking meat to perfection is great. 
This grill isn't the largest on the market, but it should be more than enough for a large family or a smaller family that likes to host cookouts.