The Zodiac G3 is a suction-side vacuum that attaches to the skimmer to remove dirt and debris from pool walls, steps and floors. Because it only has one moving part – the diaphragm, and a large 36" fin for cleaning, it's incredibly low maintenance and easy to repair.
If you've got a small to medium size pool, then this could be one of the best pool vacuums (opens in new tab) or the best pool cleaners (opens in new tab) for your needs as it delivers efficient and effective cleaning. 
Key specs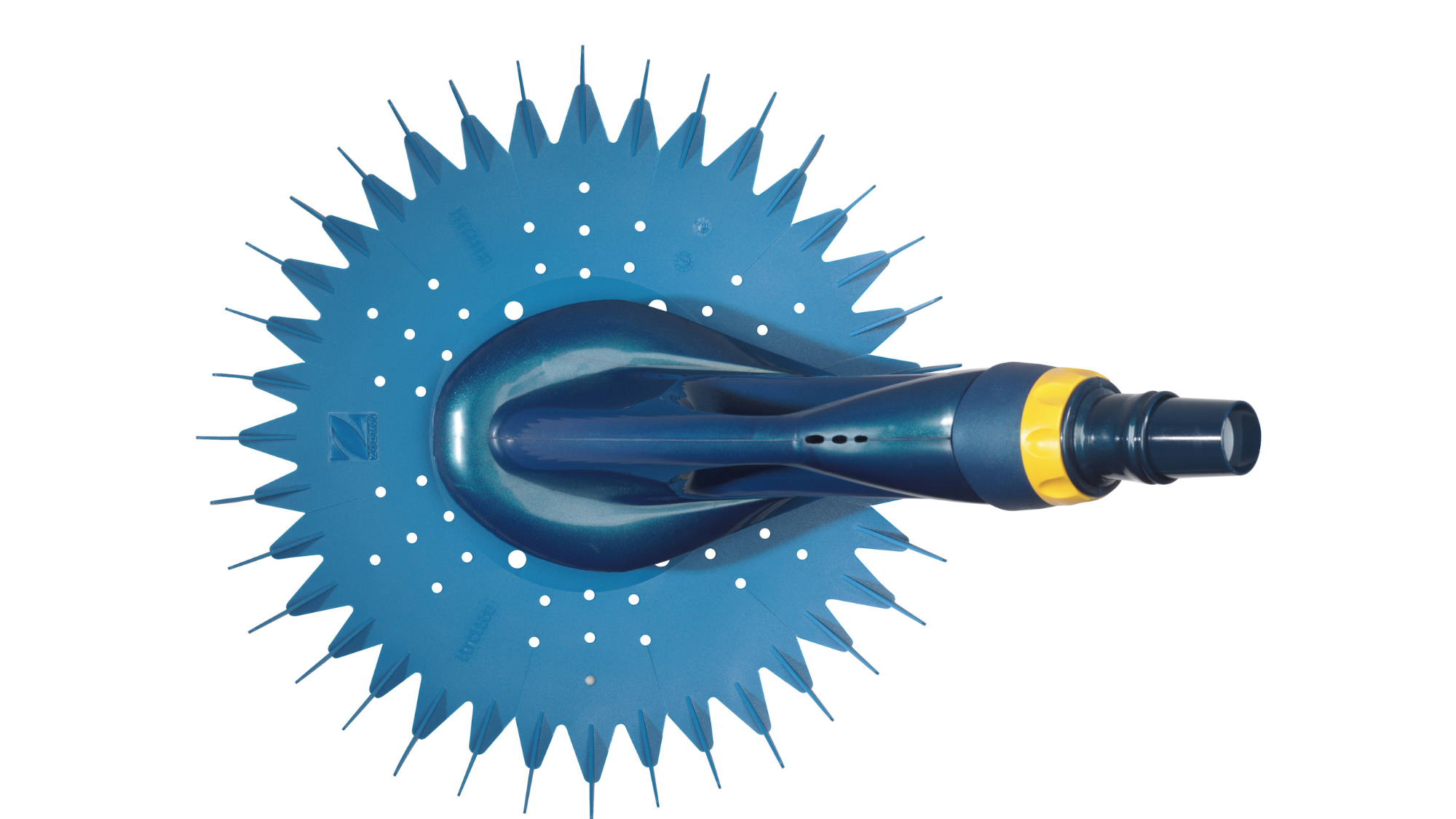 Clean time: Approx. 2-3 hours
Cable length: 39 ft. of feed hose
Suction rate: N/A
Pool size: small-medium sized pools
Weight: 21 lbs
Brushes: cyclonic scrubbing brushes
Smart features? No
The Zodiac G3 comes with a long life and scuff resistant hose as well as a FlowKeeper, a self-adjusting flow control valve that automatically regulates the water flow, ensuring a powerful clean even with low speed pumps. It's super easy to set up too – just attach the disc, wheel deflector and hose and connect to the skimmer – no need for plumbing or any specialist tools.
While the Zodiac G3 works well on the whole, I did notice it got stuck easily on obstacles like raised drains so you might need to watch over it while it cleans in case you need to re-position it. It doesn't have any smart features so is a rather simplistic appliance, but gets the job done all the same.
In this review I'll look in more detail into the performance of the G3, as well as consider the pros and cons and user reviews.
Zodiac G3 Pool Vacuum Cleaner: Design
The Zodiac G3 uses a diaphragm system and a large 36-fin disc to provide a superior clean. It comes with 12 scruff-resistant feed hoses that have a total length of about 39 ft. 
It works with the pool's own pump so you don't need to install or run any kind of booster. Bear in mind however that it will only work if the pool pump is running – simply connect the vacuum cleaner to the skimmer or a dedicated 1.5" vacuum line before use. The FlowKeeper valve automatically adjusts the flow rate of the water so that it will work even if you have a low-speed pool pump.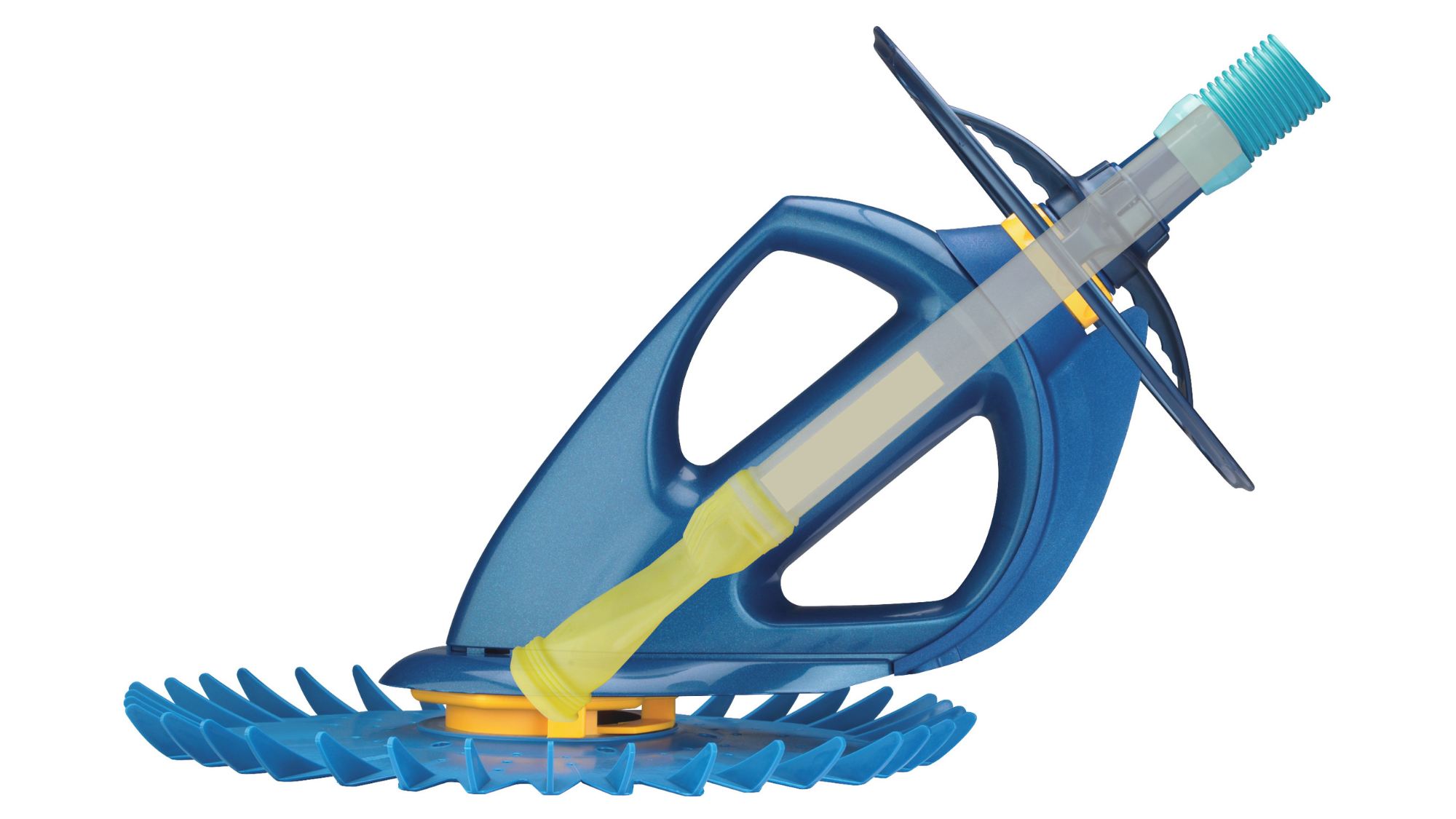 It has a wheel deflector that helps with negotiating tight corners, while the patented 'quick release' cassette allows easy access to the diaphragm for maintenance. As there is only one moving part it is super easy to maintain and keep clean.
Zodiac G3 Pool Vacuum Cleaner: Features
If you have an inground pool that is small to medium sized then the G3 is a good choice. The diaphrapm is the only moving part of the cleaner, so it's easy to maintain and repair, and cost effective, too. The quick release cassette makes it easy to check or replace the diaphragm, which is super quiet as it works its way around the pool.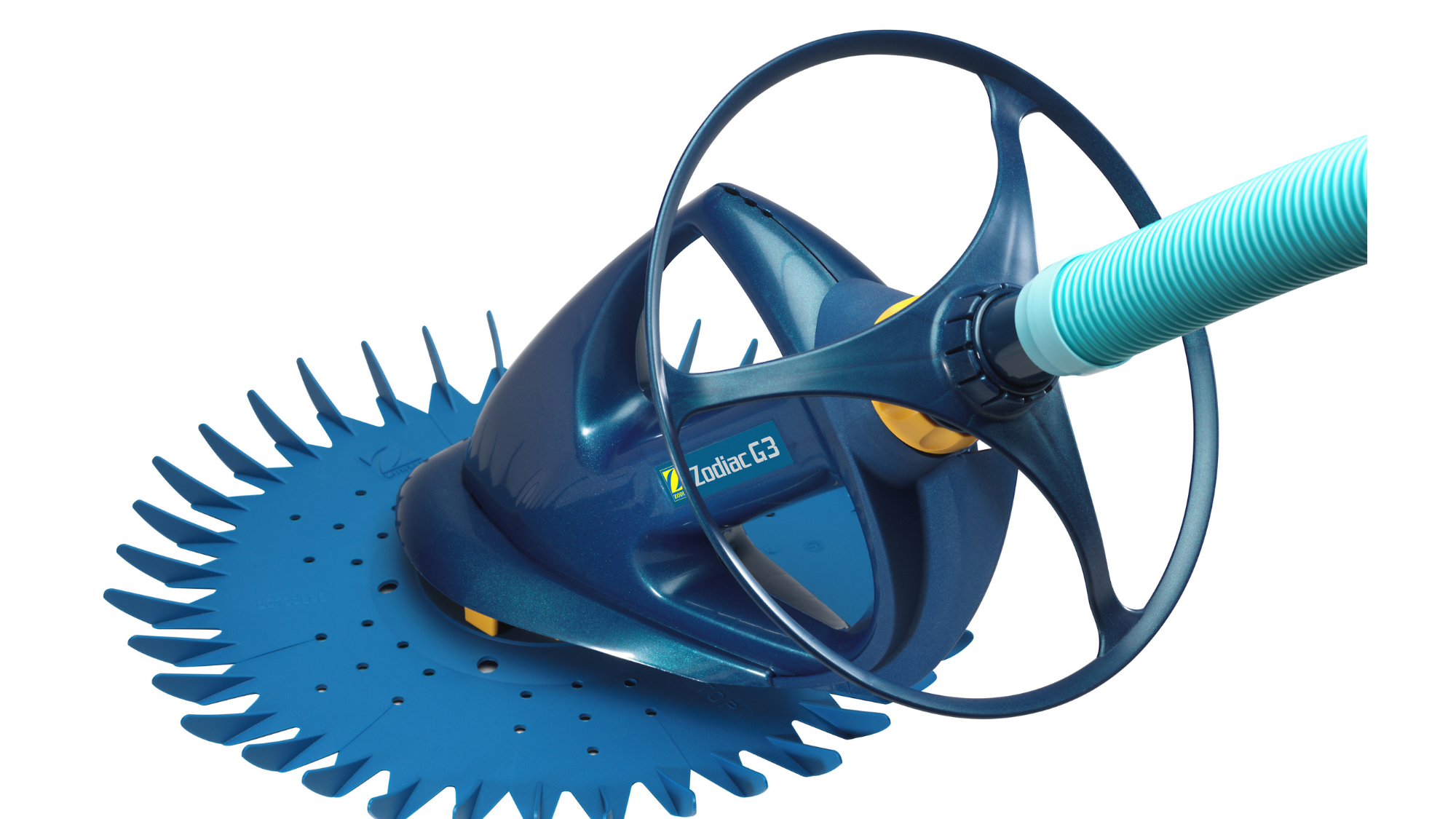 It's important to use the included FlowKeeper valve when you connect the skimmer, as this is needed to adjust and regulate the amount of flow and suction to the vacuum cleaner. The 36" fin disc has good coverage while the wheel deflector gives the appliance an enhanced agility for navigating any tight corners.
Zodiac G3 Pool Vacuum Cleaner: Price and availability
·       $324 / £259
This is a simple and affordable pool cleaner. It's cheap to maintain and repair, and is available at Zodiac Pool Systems and Amazon.
Zodiac G3 Pool Vacuum Cleaner: User reviews
The Zodiac G3 vacuum pool cleaner scores 4.4 out of 5 on Amazon, with 72% of reviewers giving it the full five stars. Fans of the robotic cleaner say it's easy to assemble and use, with one saying: "Can't beat the price. It works as good as the more expensive cleaners!"
Negative reviews complained that the appliance often got stuck on pools with lines, as well as corners. While other users said pools with a strong current flow meant the cleaner got pulled around by the hose around the edge, and the lack of scrubbing action means the sides of the pool are often left dirty. 
One reviewer said: "It does not climb the walls of the pool more than a foot or so, because again, it's pushing the hose, not towing the hose behind it. So the position of the hose limits any wall climbing abilities."
Zodiac G3 Pool Vacuum Cleaner: Expert reviews
Professional cleaner Hugo Guerrero, a certified House Cleaning Technician (HCT) from New York, is a big fan of the Zodiac G3. "It offers great value for money, is affordable to maintain and perfectly cleans corners. 
"It's also very quiet and durable. But it's not effective for large leaves or debris, so if you have a lot of trees or foliage in your yard this might not be the best choice."
Should you buy the Zodiac G3 Pool Vacuum Cleaner?
The Zodiac G3 has a simple but effective design that caters well for small to medium sized pools. The diaphragm and large fin disc work well to suck up dirt and grime and it's cheap to maintain and repair as there is only one moving part. 
It can also clean walls and steps so covers the entire pool with ease, although if you have a lot of leaves from trees in your yard you may find you need something bigger or more powerful to do a thorough job.
How does the Zodiac G3 Pool Vacuum Cleaner compare to competitors?
A slightly cheaper option than the Zodiac G3 is the Hydrus Roker Plus. It's good value for money, easy to use and offers efficient cleaning.
The Hayward Wanda the Whale pool cleaner (opens in new tab) is another budget choice that kids especially will love. It's rather basic but does a decent job of cleaning small pools.
If budget is no issue, the Dolphin Nautilus CC Plus ($899) is easy to use and maintain while offering superior cleaning thanks to its smart technology that maps out the best time-saving route of your pool.